10:54 a.m. on August 12, 2013 (EDT)
Peter1955

1,379 reviewer rep
1,339 forum posts
If you're hiking with a group, you're always limited by the pace of the slowest hiker. While the faster people can slow down, the slowest person can't go any faster. After doing Parker's Ridge, I was looking for a few scenic hikes, but ones with less difficulty.
We started the second day with a drive down the David Thompson Highway to the Siffleur Falls trail. It starts at the Kootenay Plains, an ecological preserve on the North Saskatchewan River. 
Regularly swept by warm chinook winds in winter, the Kootenay Plains provide good grazing for elk and mountain sheep during the coldest months, and have long been a haven for the native tribes.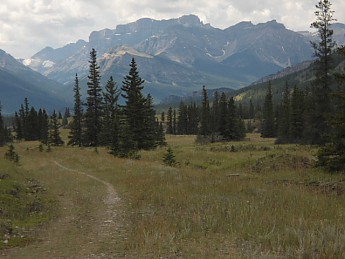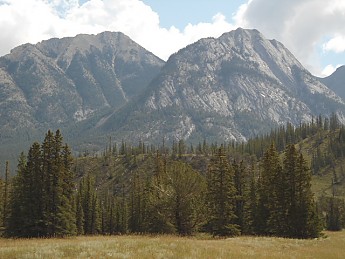 We crossed the North Saskatchewan on a suspension bridge...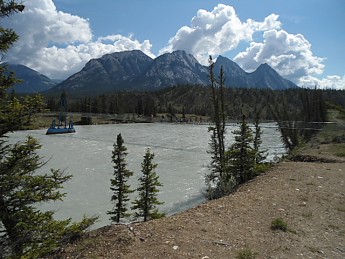 and followed the trail through the bush. 
A sure sign of fall is when you see that the buffaloberries are ripe. A grizzly will eat 100,000 berries a day as summer ends to fatten up for winter. When you see some bushes that have berries and others that have been stripped, you know they'll be coming back soon for the rest.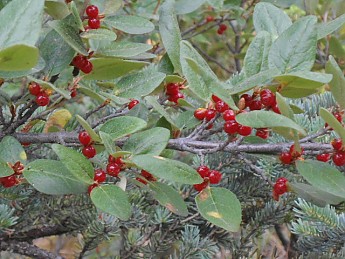 Fresh scat and a rather large paw print...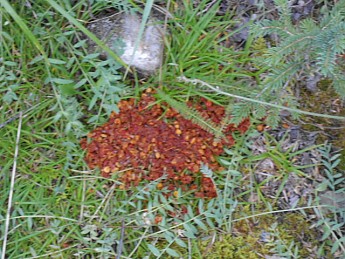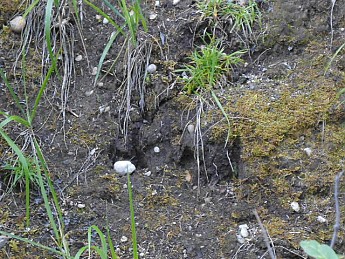 There has been extensive flooding this summer, and the next bridge, over the Siffleur River, was rumoured to have been washed out.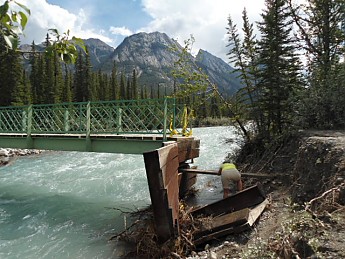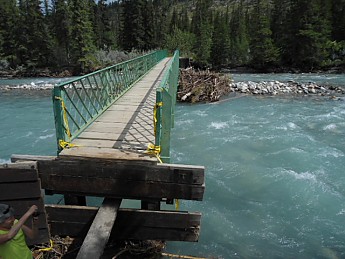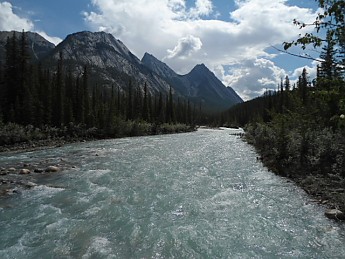 Still passable, but we had a second destination in mind for the day, so we turned back...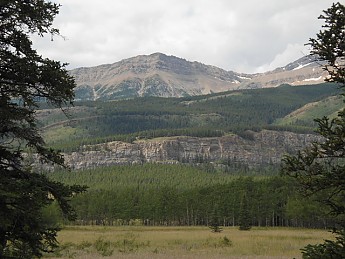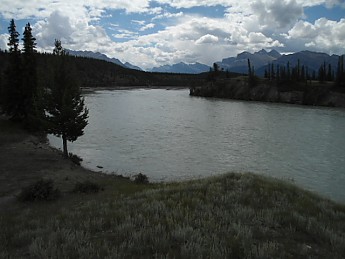 ...and headed into Banff NP.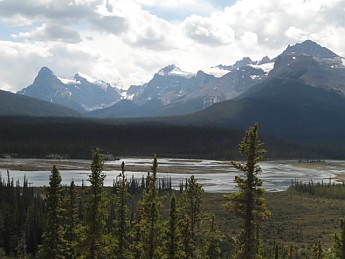 We stopped for lunch at the confluence of the Howse River and the North Saskatchewan. Nice views and a lot of history...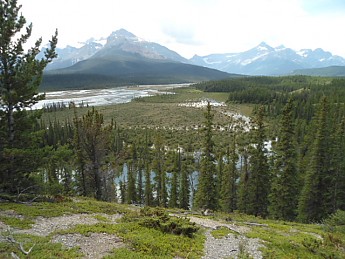 ...then down the road a bit to Mistaya Canyon.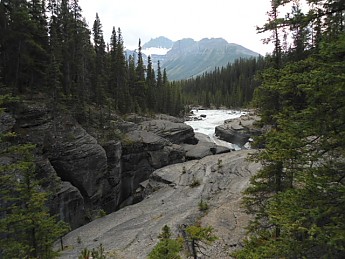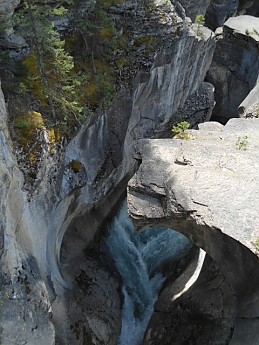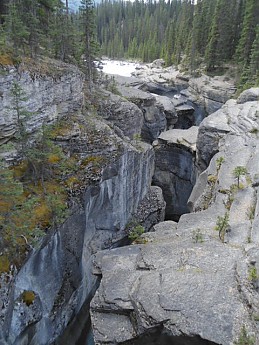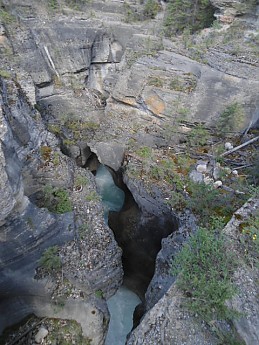 The ladies were well-rested now, and they enjoyed the scenery and the slower pace of the second day. With a late start, the day was almost gone, so we drove back to the hostel at Nordegg for supper and a soak in the hot tub.