10:44 a.m. on August 27, 2013 (EDT)
Peter1955

1,379 reviewer rep
1,339 forum posts
It's that time of the year in Alberta. Every little walk on a wilderness trail shows you that the bears are getting ready for winter.
A friend and I did some hiking last weekend near the northern Alberta town of Athabasca, and everywhere we went, we saw berries hanging off the bushes and clear signs that the bears had been dining on them. A bear can eat over 200,000 berries a day, and the only thing it will defend more strongly than its cubs is its food supply.
High bush cranberries: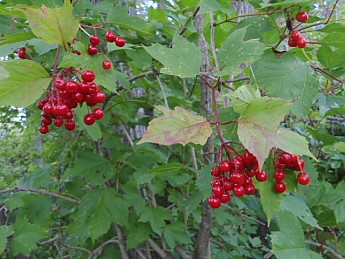 Chokecherries: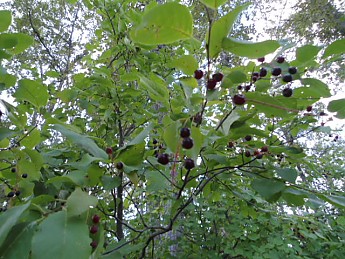 Every strawberry patch or clump of raspberry bushes had a spot nearby (usually right next to it) where a bear had lain down in the grass. Needless to say, we made a lot of noise as we walked through their territory, and kept the bear spray handy and the holster open.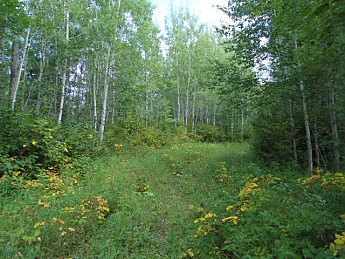 Bush stripped of berries: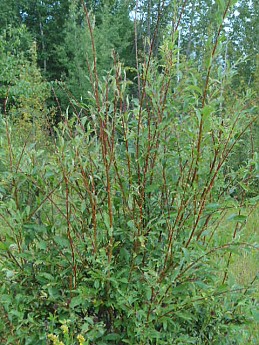 Bear scat in the strawberry patch: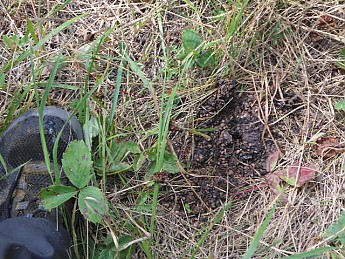 ...and a nice spot to lie down and relax after dinner, right by the raspberries: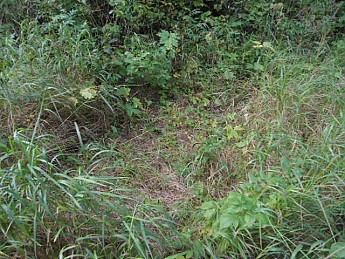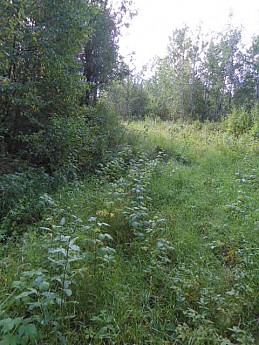 Lots of nice trails, although a bit overgrown with summer foliage, and lots of cool things to see. I have a fondness for old farmsteads and the stories they tell about the people who once lived there.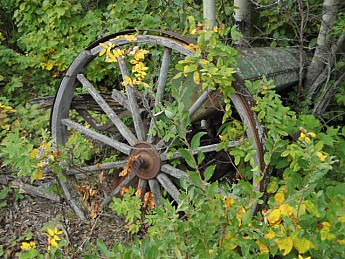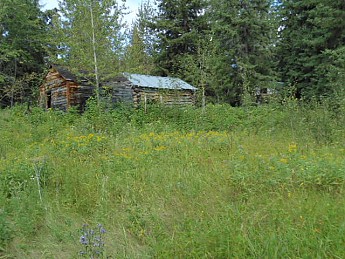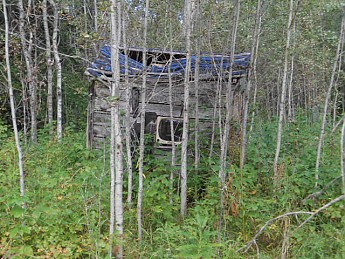 We hiked the old cross-country trails to Athabasca Landing, and scouted out the Deep Creek trail farther up the Athabasca River.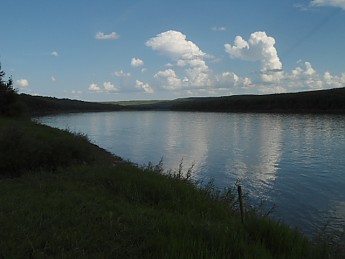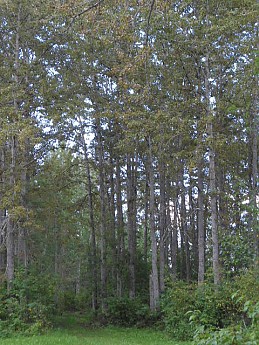 Warm days, but the nights are getting colder. Fall colours are starting to show and it won't be long before the snow starts.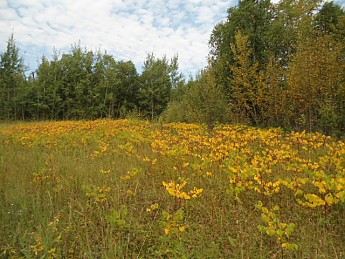 Summer is running out! Off to Jasper next weekend.