11:40 a.m. on September 5, 2013 (EDT)
North1

472 reviewer rep
324 forum posts
This report takes place over the long weekend of August 30th to September 3 of 2013. The area is in the northern parts of the Yukon Territory in Canada close to where I live. We have had snow here since mid-August. I will let the pictures speak for themselves.
The first day in the high country and our first sighting of caribou.
And on the next morning, more caribou
It was very windy the first real day of the hike and the low ceiling made for dim light but we did manage to spot this grizzly looking for berries.
It's the wide open spaces that I love about this land.
With nameless creeks flowing from nameless mountains.
Nature's primary producers frozen in time.
More of those wide open spaces,
In the lower elevations there was not as much snow, but the wind still blew quite hard.
Getting into the trees.
A crop of bear berries.
And bears. These two Grizzlys were spotted from a distance and we were able to get in close for some pictures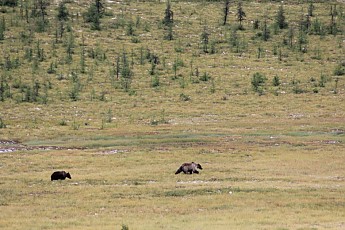 And they wandered off together.
The snow started to melt in the low country.
Then the fog moved in from the Arctic Ocean
The last day and the sun struggled to come out.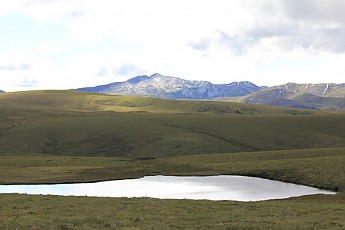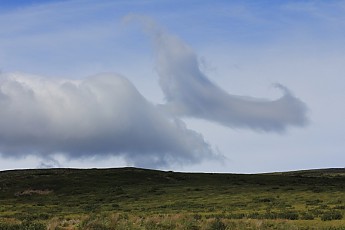 The fog finally released it's grip on the land. It remained sunny for the rest of our trip but the temperatures remained below freezing. We had a great time though and will definately return for more.