7:28 p.m. on September 30, 2013 (EDT)
Patman

2,155 reviewer rep
2,129 forum posts
So last weekend I wanted to hit a tough hike for exercise and also do one of the higher routes you can do in the Smokies. So I parked at Cosby campground in the early morning and paid a shuttle service to drop me off in the Greenbrier valley at the Porters Creek trailhead. My preferred shuttle is AAA Hiker Service.
The Porters creek trail officially ends at campsite 31 and I had originally intended to traverse on old non-maintained man-way up to the AT from there. But upon arrival I found the woods to still be quite wet from the previous days rains and opted to go another way rather than take a half day of soaking. 
So my new route: 
Day 1 Porters Creek to Brushy Mountain, detour to Myrtle Point on Mt LeConte, Boulevard to AT, stop beyond Charlie's Bunion for the night. (19.1 miles / 30.7 kilometers) (about 4700 feet /1432 meters of gain) 
Day 2 Continue AT past Pecks, Past TriCorner, explore Balsam Mtn a bit, back to AT, down Snake Den, out to Cosby (20 miles / 32 kilometers) (too lazy to calculate total elevation changes) 
On the way up Brushy Mtn, I encountered a professional paid trail crew. Note the heavy canvas gaiters.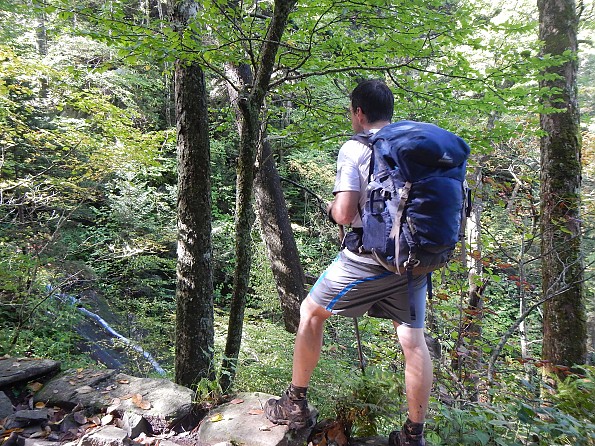 Me looking at a neat thin cascade on Brushy Mtn.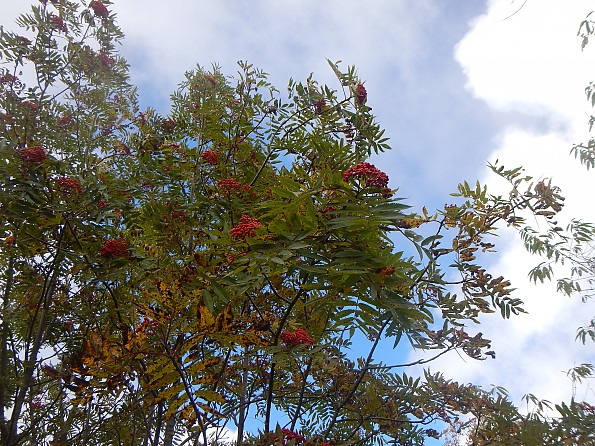 The ash berries are in strong and can be seen in piles of bear scat all over the Smokies right now.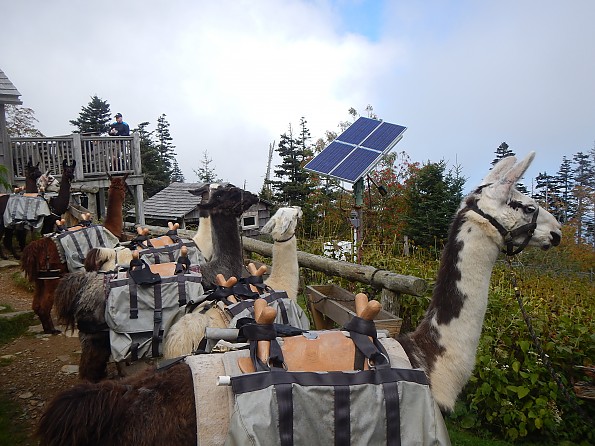 Upon reaching the LeConte Lodge, I ran into the lama pack. I'm pretty sure only me and them actually carried anything up the mountain. I'm also sure I'm the only doofus that took a 9.1 mile route to the summit (it can be summited in less than 6 miles via Alum Cave), but I liked my choice. Those solar panels are fairly new I think and I don't like them there. Heck, I would rather the lodge not be there.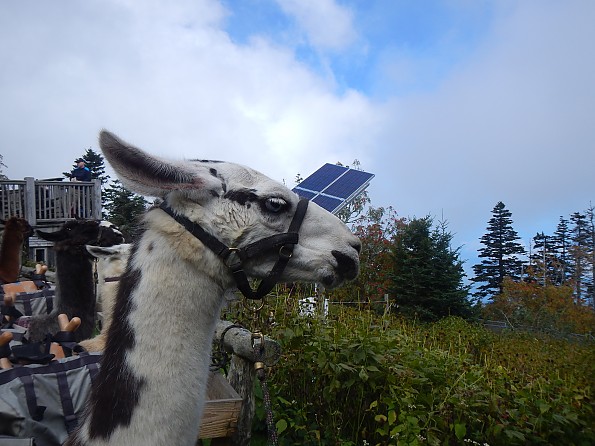 This guy is just not impressed with anything.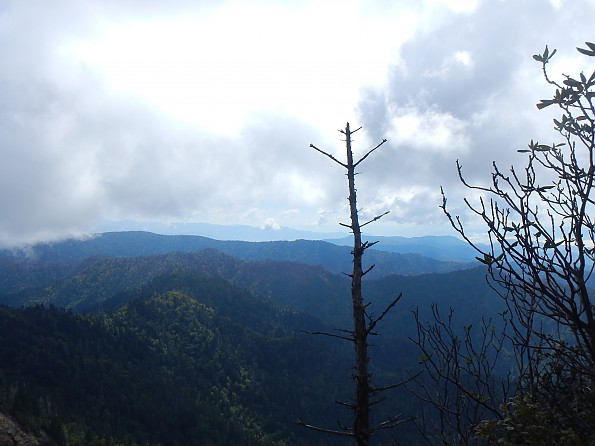 There were low clouds obscuring most every view on and off all day. This was Myrtle Point.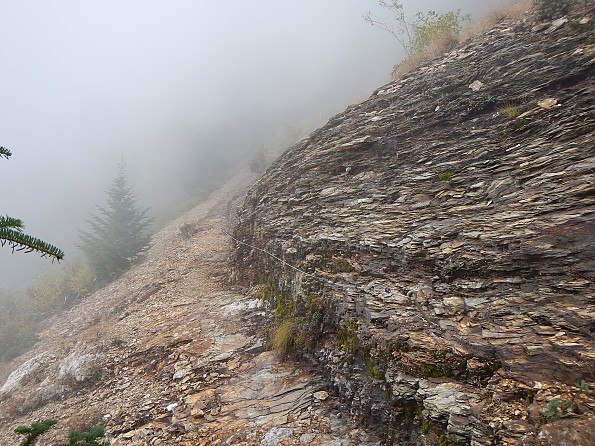 Shale cut away on the Boulevard trail.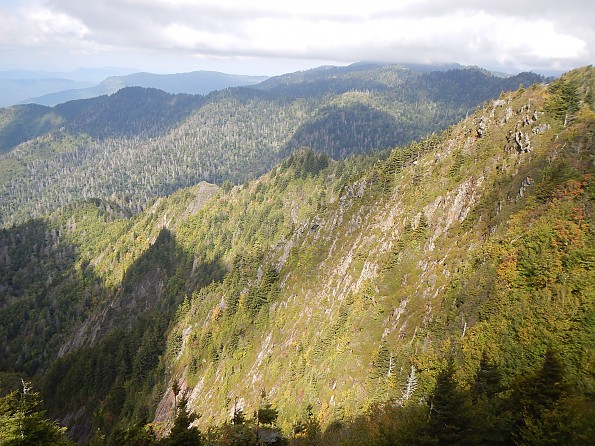 This is a view from the Charlie's Bunion bypass trail. Hey Gonzan, the manway that you and I are going to do comes up just on the other side of the closest spur you see here. Looks pretty intimating from up here, but hey if the Southern Highlanders can do it we got it in the bag. lol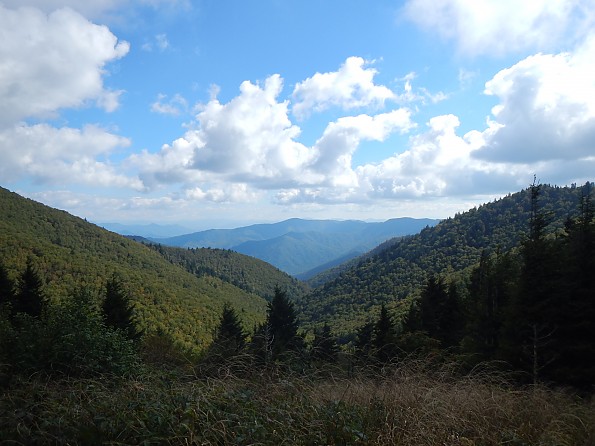 A favorite off trail overlook here (still part of the bunion spur I guess)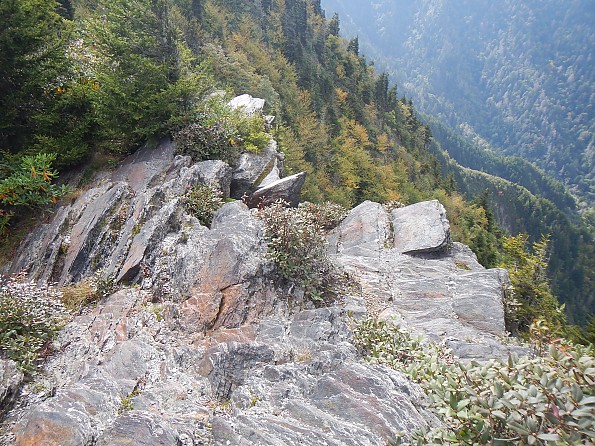 This is a long way down and you want to watch your footing up here.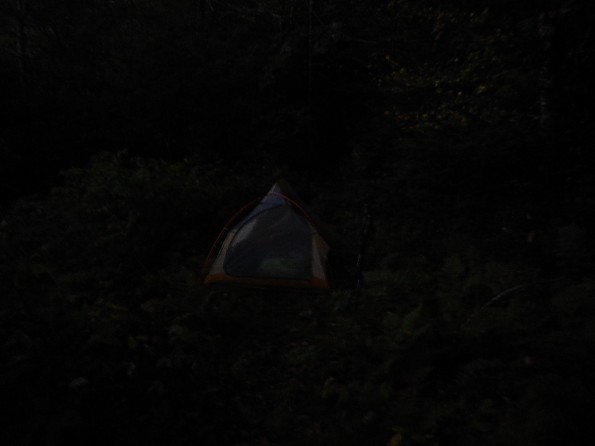 This was my private special camp and is as much as I'll show of it.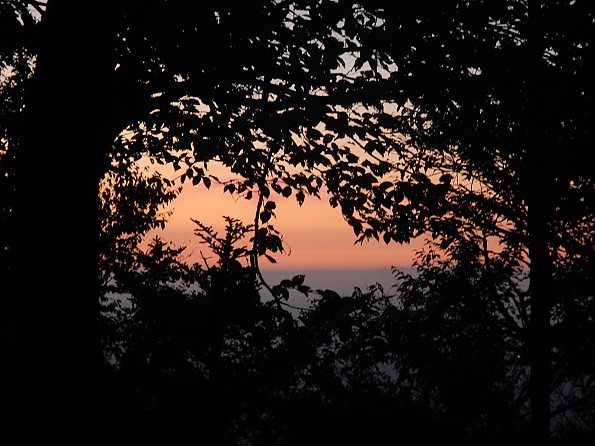 And the sun went down an awesome day of backpacking.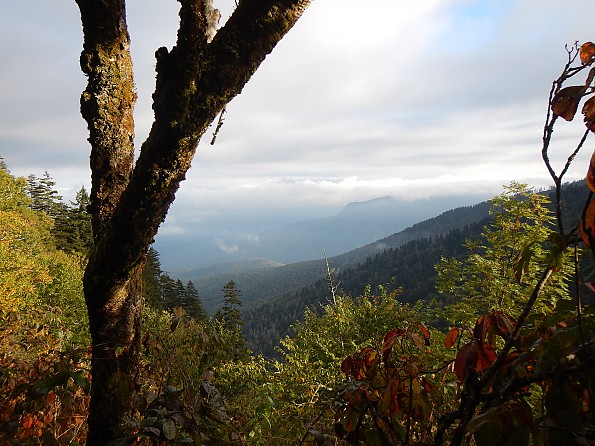 The clouds were still drifting in and out the next day but they did make for some neat lighting effects.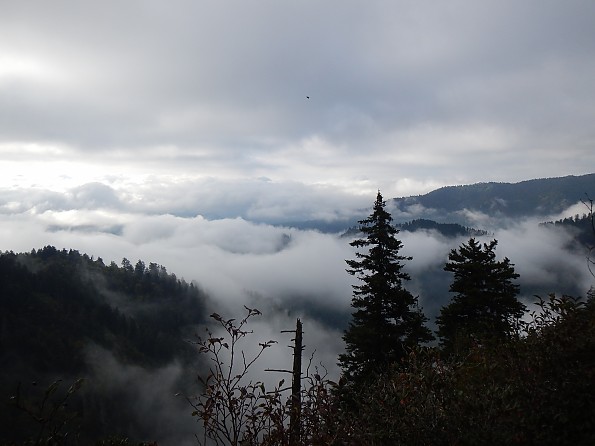 This was from Bradley's view.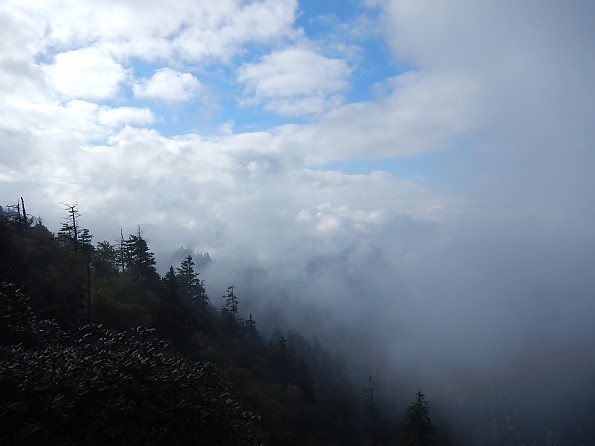 What a weird weather day.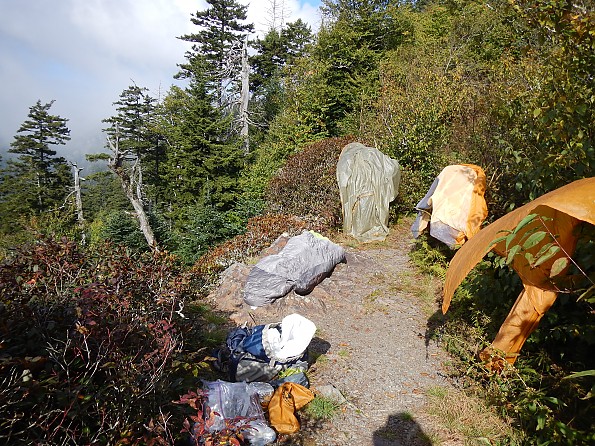 You must take advantage of the sun (however brief) when you need to dry out the gear.
View from Deer Creek Gap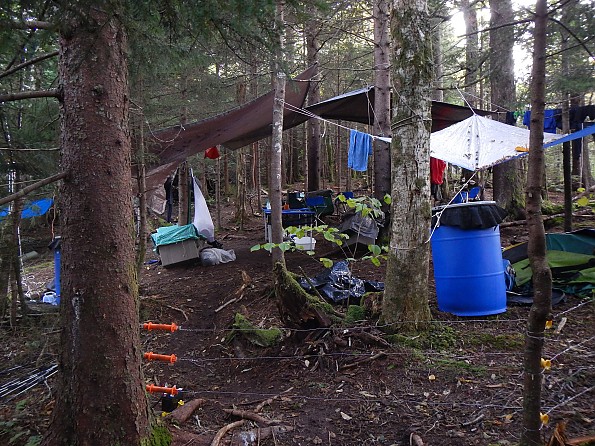 I stopped to check out a favorite "secret" off-trail campsite and was disappointed to see that an ATC trail crew had commandeered my spot (not so secret after all). Pictured is just their kitchen area; they had more than a half dozen tents scattered over the mountain top.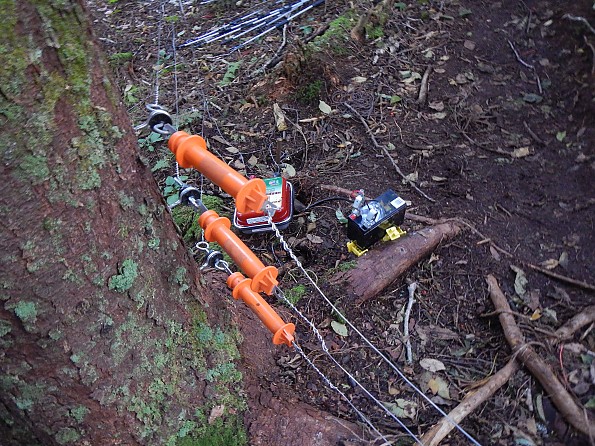 So they can use an electric bear fence, screw hooks in the trees, and mash out a big camp but I can't legally camp leaving only a dry spot where I sleep? No, I'm not bitter, lol.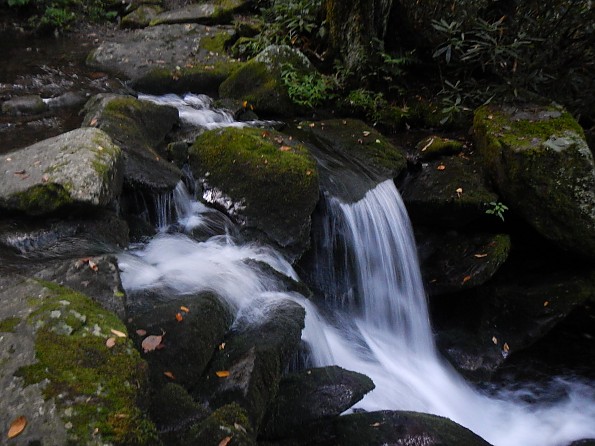 And I'll end with a fitting parting shot of a little fall on Snake Den and my last water crossing of the trip.
Happy Trails and I hope you enjoyed reading my blog!