4:11 p.m. on October 2, 2013 (EDT)
Ashleigh

4,096 reviewer rep
603 forum posts
On Saturday, Jay and I went with our friends Ryan, Bryan, and Sally to Pisgah National Forest, NC. It is about 3 hours away from my home, but well worth the drive. First, we picked up our friend Ryan in Hendersonville, NC. There was some sort of fundraiser going on downtown that had unbelievable biscuits n'gravy and plain biscuits with an arsenal of homemade jams, jellies and preserves. Obviously this was a neccessary stop! We also got some amazing apple pie for $1.25. Hands down the best $1.25 I have spent. 
After we left Hendersonville, we headed to Dupont State Forest and hiked to three waterfalls, Hooker Falls, Triple Falls, and High Falls.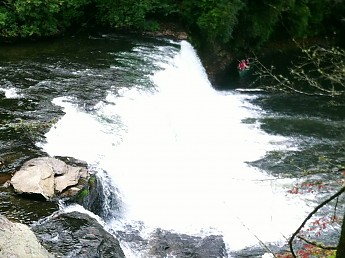 Hooker Falls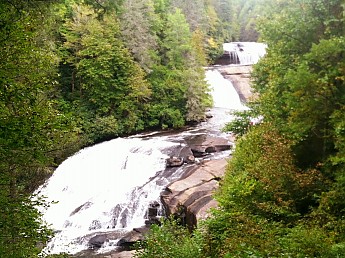 Triple Falls - There was a scene from The Hunger Games filmed here. A lot of the movie was filmed in Dupont State Forest.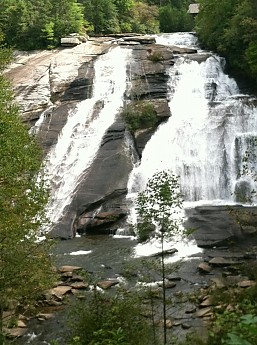 High Falls
After Dupont, we headed about 10 minutes down the road to Brevard to go to the Oskar Blues Brewery. I had the Dale's Pale Ale. It was really neat inside.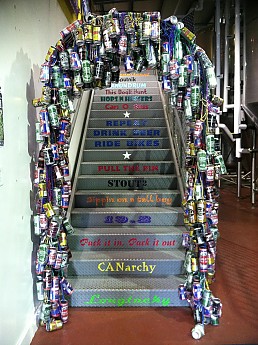 After we left the brewery, we headed into Pisgah, which begins in Brevard. Our first stop was Graveyard Fields. There is a really pretty waterfall that is accessed very easily, called Second Falls.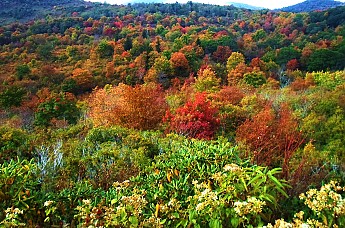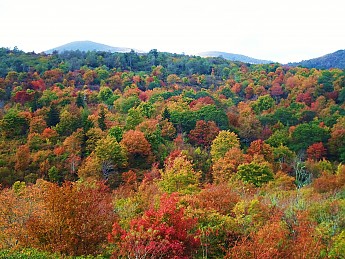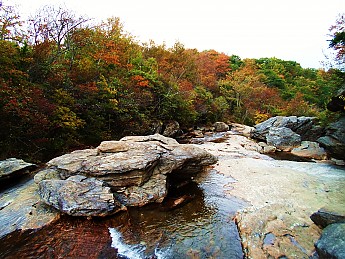 The Yellowstone Prong that feeds Second Falls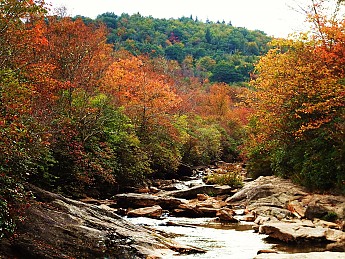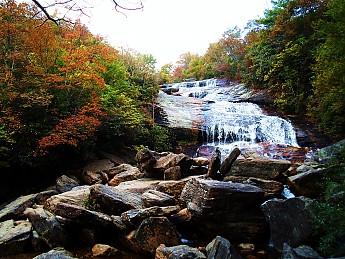 Second Falls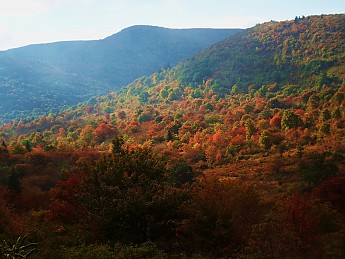 From the Black Balsam parking area/Sam Knob Trailhead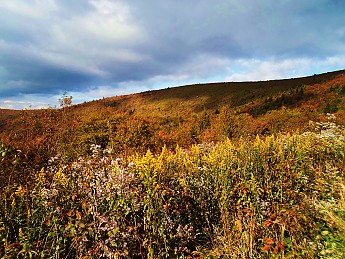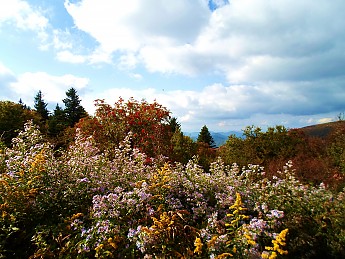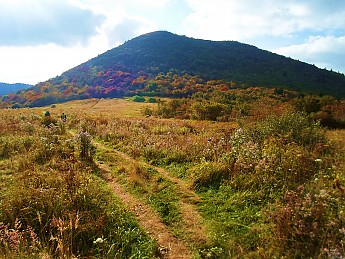 Sam Knob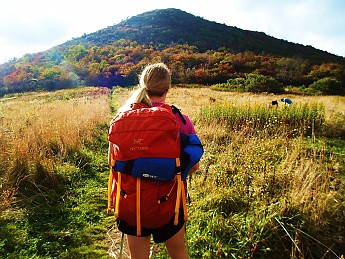 This is how I roll on short trips! :) The cooler was actually more well balanced, but I wanted a picture, so I just kind of hurried and stuck it back in there. We set up camp in the field below the knob.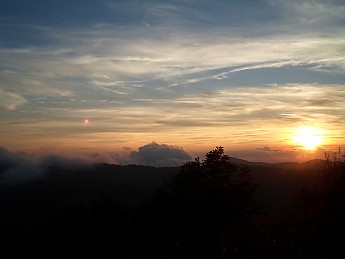 We summited Sam Knob and were rewarded with some unbelievable clouds, blue mountains, and a great sunset. Certainly worth the short hike!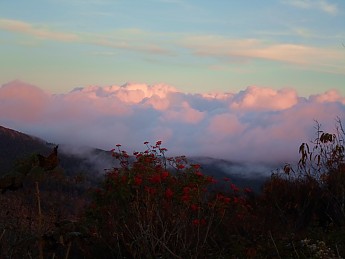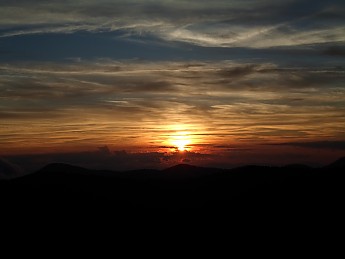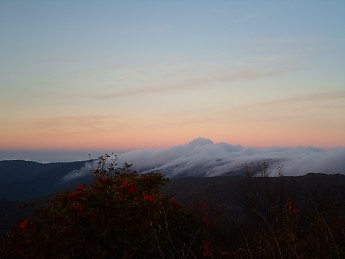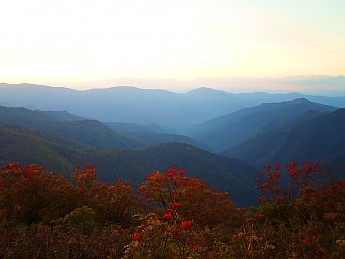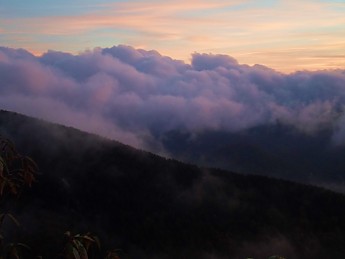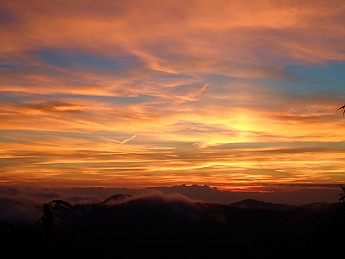 We ended the night with a campfire (very small one), smores, cold beer, and unbelievable stars. You can't really ask for a much better day than that!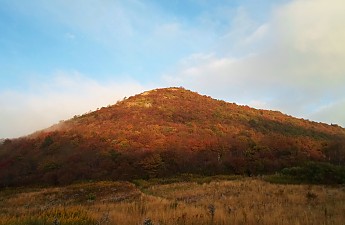 Sam Knob on Sunday morning, just before the clouds rolled in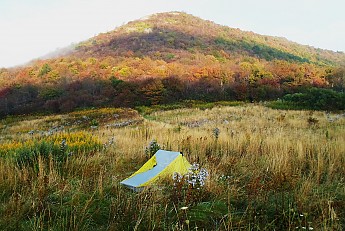 A couple of minutes later, with Ryan's 26 oz Sea to Summit Specialist Duo tent.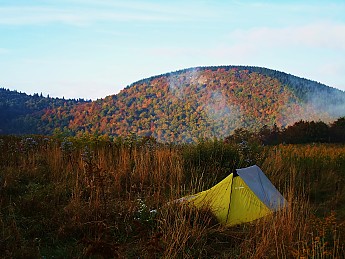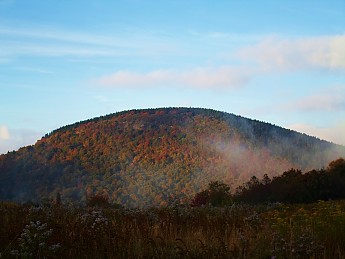 Here is Little Sam Knob, which has a stripe of pine trees going down it that looks like a mullet.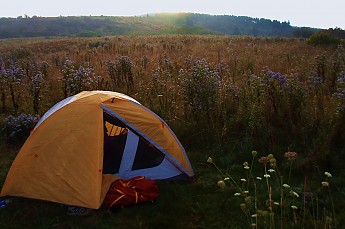 The Half Dome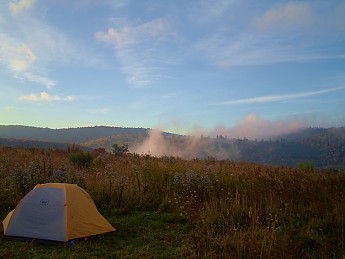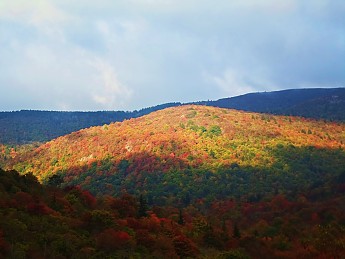 More color from the Graveyard Fields area on the way out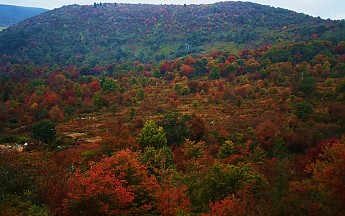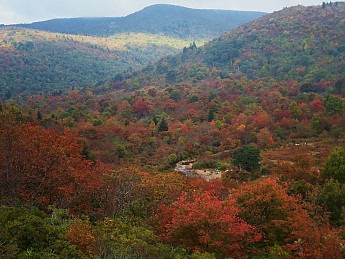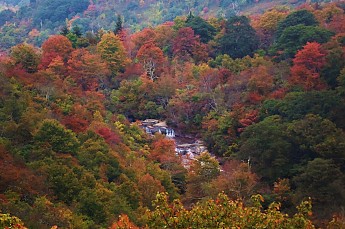 Second Falls again, but from the road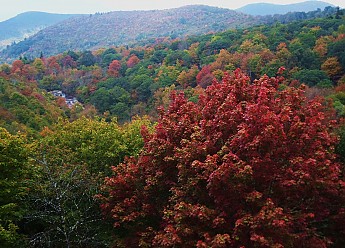 These colors aren't near peak yet, but they are still beautiful! In case you are wondering, this area is between 5100' and 6000'. Usually this area peaks between the first and second week of October, depending on when it falls.
Overall, it was an awesome weekend!