9:28 a.m. on January 22, 2014 (EST)
bigup79

16 reviewer rep
33 forum posts
The weather report here said there had been several days of heavy snow in the mountains outside of Kyoto, so I decided to go investigate for myself. I packed up my snowshoes and tarp (shelter for lunch) and headed out for a long day-hike.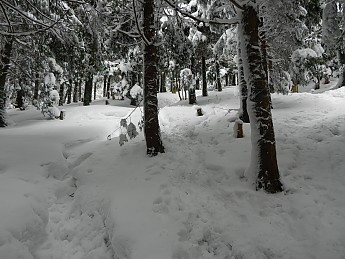 The snow was already getting deep midway up the climb to the ridgeline, which was around 1000m.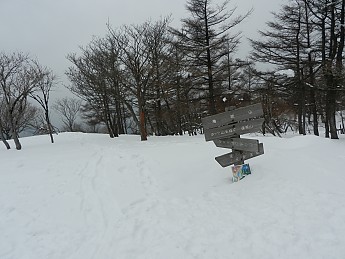 Trail sign at the top of the climb...now the blissful ridge hiking begins!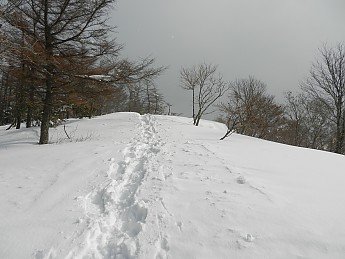 Looks like I'm not the first one out today.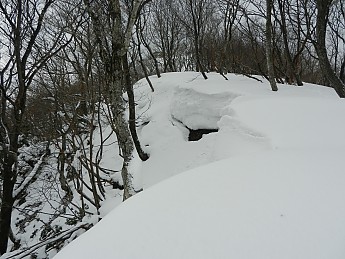 Lots of overhanging snow; I'm not actually as close to the edge as it looks!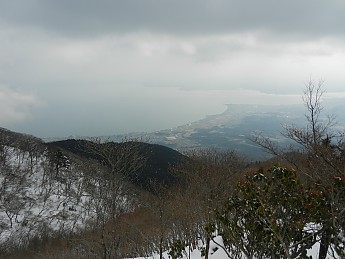 Looking down at Lake Biwa, Japan's largest lake. These mountains run the length of the western shore and top out at about 4000ft.
Snow and more snow as I get near my first summit.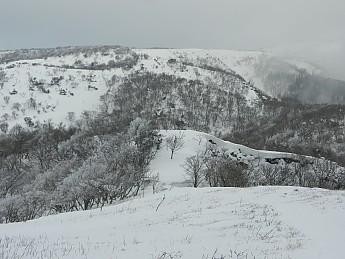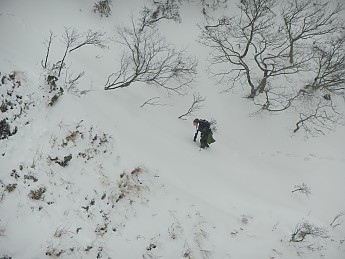 A lone hiker in the distance, looks like a tough climb up...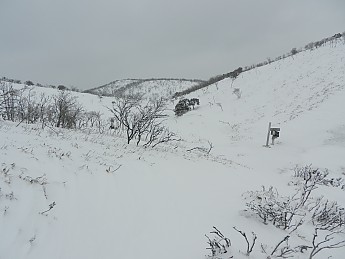 Nearing the next trail junction, close to my lunch spot for the day. I set up my MSR tarp with the help of some trees, dug out a space to sit with my snowshoes and fired up my stove for a hot lunch.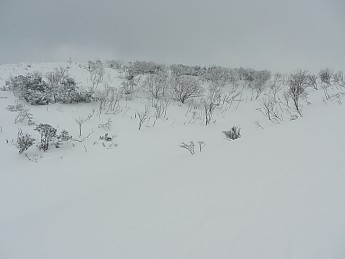 Deep powder makes for tiring hiking. Beautiful though!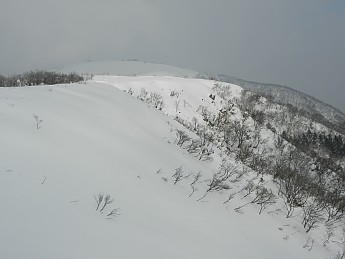 Looking back at the hills along the ridge.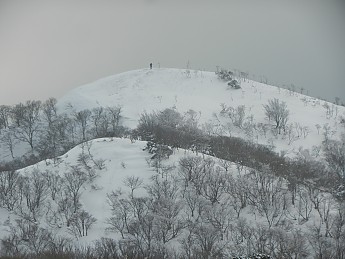 Spot the guy on the summit? The sky started to brighten up as the sun tried to peak through the clouds on the left.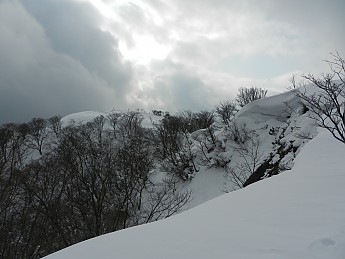 My favorite shot of the trip. Finally saw some sunlight toward the end of the hike. A great day in a snow-white world. I'm planning to do an overnighter in the area sometime this winter, so more pictures to come!