10:30 a.m. on February 5, 2014 (EST)
Patman

2,155 reviewer rep
2,130 forum posts
Short blurb report : Last weekend I only had Friday night and Saturday to use for a quick trip. I spotted this man-way on a previous trip, verified it was an old trail on my Ewker map and picked up some tips about it from Trailspace member and fellow local hiker kevinumberger, who had hiked it twice. (thanks Ewker and Kevin!)
The term "man-way" is used locally to describe old paths and trails that may or may not have ever been maintained and are certainly not maintained now. Some of them are easy and some very difficult to follow and most are not on any current maps.
It is pretty humorous that many of the Smokies man-ways would be considered top-flight trails in places like the Citico and Joyce Kilmer Forest.
Here are a few photos from a short evening and partial day of backpacking: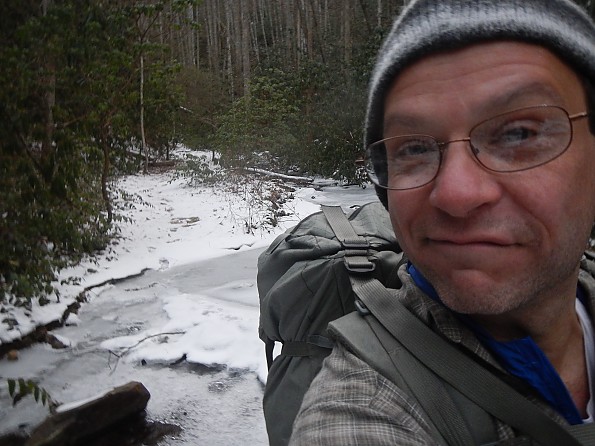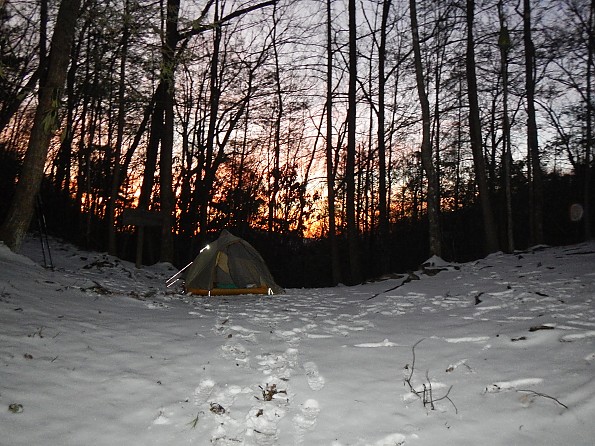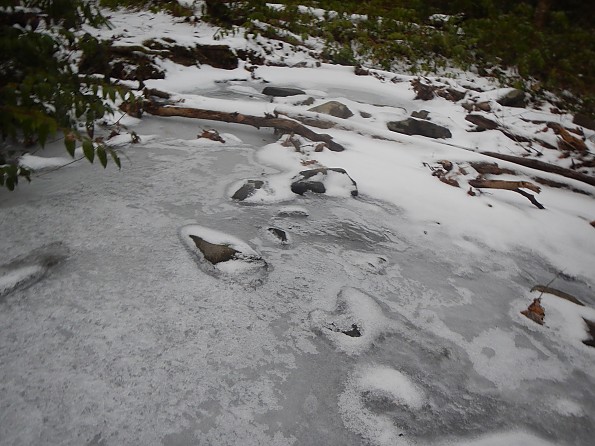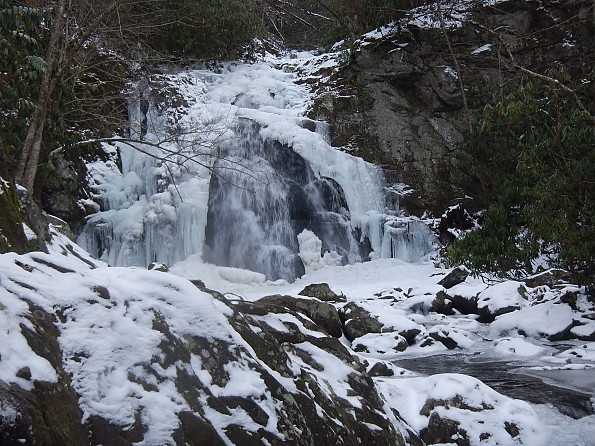 The unmaintained route crossed the frozen branch several times and it was tricky to stay upright on that ice.
Kevin had told me that the way was pretty easy to follow but there were a few sections where you needed to rely on instincts to find the route. He was correct; it was a little tricky in the snow to figure out the best place to cross the water combined with picking up the route on the other side. I imagine it might be a little clearer if you could see the ground well.
The final crossing was really sketchy below the falls; as I started across, the ice was breaking beneath me and I had to drop to all fours and do a funky-skate-dance to get across. I wish I had a video of that; Funny stuff!
I hiked a few more trails to check off my list but didn't take any more photos….
Hike on Friends!