8:32 p.m. on April 8, 2014 (EDT)
GaryPalmer

244 reviewer rep
5,245 forum posts
http://goo.gl/8PZX1V  This link shws our route today as my friend/roommate and I rode our bicycles from the town of Jackson WY up north along highway 89 to the Gros Ventre Road about 7 miles north of town, then along it about a mile to a place where we walked down to the Gros Ventre River.
Then we returned the way we had come from highway 89 and went past to the Spring Gulch Road and followed it south back along East Gros Ventre Butte to just northwest of Jackson, then took the bike path back and around to town and home. All together we rode about 24.6 miles.
The site I used is an App on my Google Chrome book which allows one to make routes an calculate the distance traveled either by foot,bike or car.
The following are pictures I took along the way.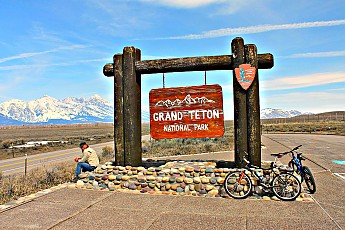 My friend Kayla and our bikes at the south border of Grand Teton Nat Park this morning about 11:30 am. Grand Teton can be seen in the distance on the left of the sigh.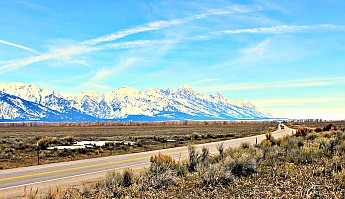 The Teton Range from highway 89, five miles north of Jackson WY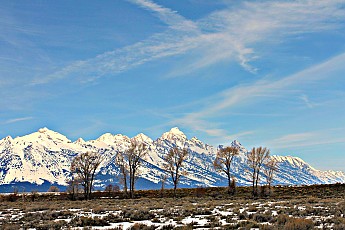 The Grand Teton and its range from the Gros Ventre Road above and below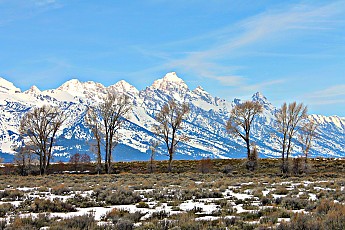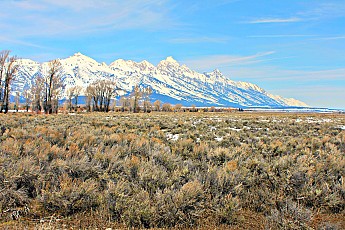 The Tetons along the west Gros Ventre Road at around noon today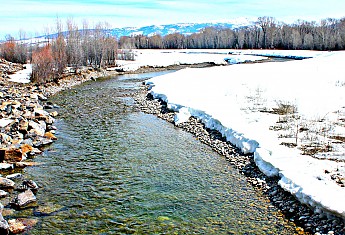 Looking east along the Gros Ventre River from Spring Gulch Road with the Gros Ventre Rand in the distance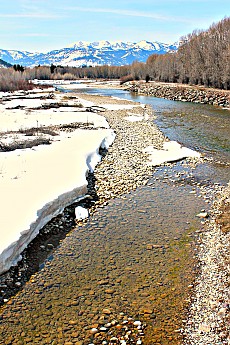 Looking west along the lower Gros Ventre River from Spring Gulch Road toward the south Teton Range
The Teton Range from Spring Gulch Road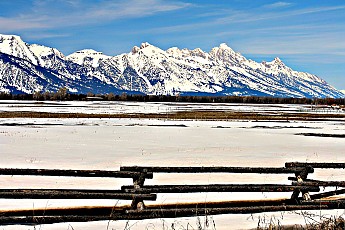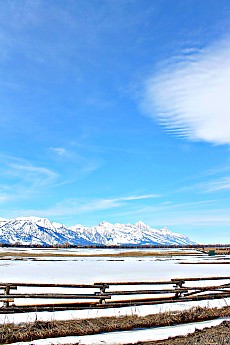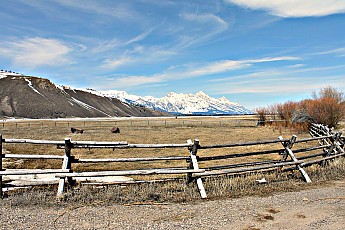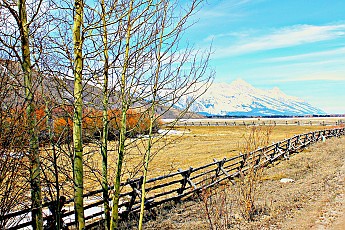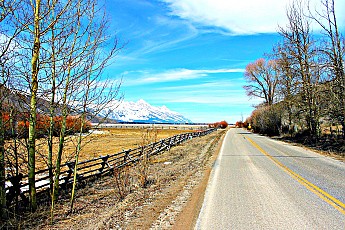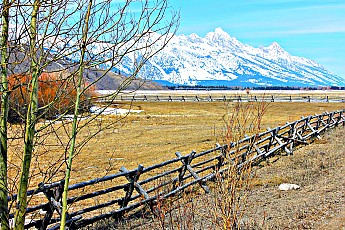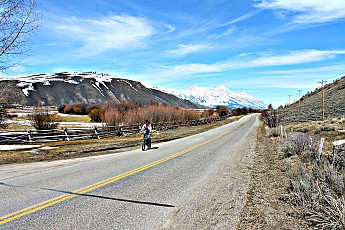 My friend Kayla riding her bike on the south end of Spring Gulch Road this afternoon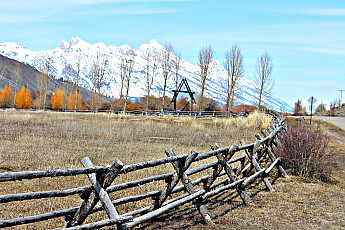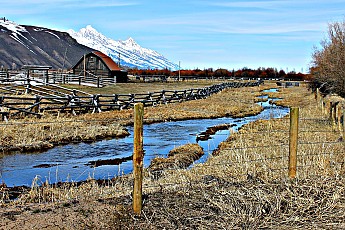 Spring Creek,Tetons,West Gros Ventre Butte from along Spring Gulch Road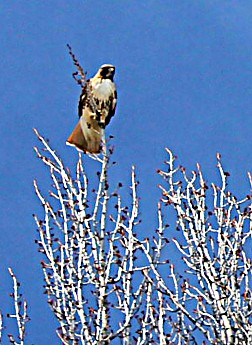 A Red Tailed Hawk we saw along the way. We also saw Killdeer, Bluebirds, Swallows, Ground Squirrels, Ravens, Magpies, Elk, Mule Deer, ducks,swans,geese along the way.
Today was one of the first warmest days here in Jackson Hole Wyoming with temps getting into the high 50's.