7:19 p.m. on June 26, 2014 (EDT)
Patman

2,170 reviewer rep
2,142 forum posts
This is a combination report of my last  five trips from late May to last weekend.
___________________________________________________________________
I finally finished all the Smokies trails! My last one was a couple weeks ago and completes the map of maintained trails for me. I never actually set out to be a '900 miler as it's called; I just looked up one day and realized I had almost done them all and so spent the last couple of years knocking them out on weekends.
The Smokies trails are all interconnected and its quite a logic puzzle to hike them all. The fewest miles spent doing so that I've heard of is 1500 something. I know I've hiked several thousand miles in the park over the years. But now I can say I've done them all!
But I've discovered its only worth mentioning to other people that you meet on the trail that have an understanding of what it takes to do them all; it's hard to appreciate all the driving, planning, bad weather, bears' stealing your stuff, mice chewing your food-bags, shuttle expenses, cold creek crossings, backtracking, road-walking, sweat, and overall effort it takes to do them all if you haven't been exposed to it.
____________________________________________________________________
So anyway, here is a short video compilation that is in sequential trip order and represents the last five outings:
____________________________________________________________________
And here are some still shots that I like and wanted to share: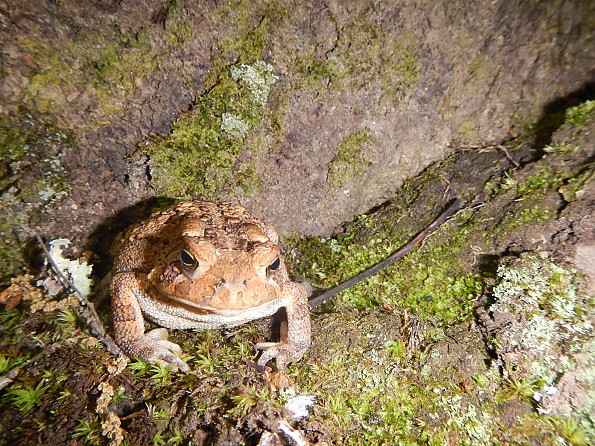 Frog on Jenkins Ridge Trail / Smokies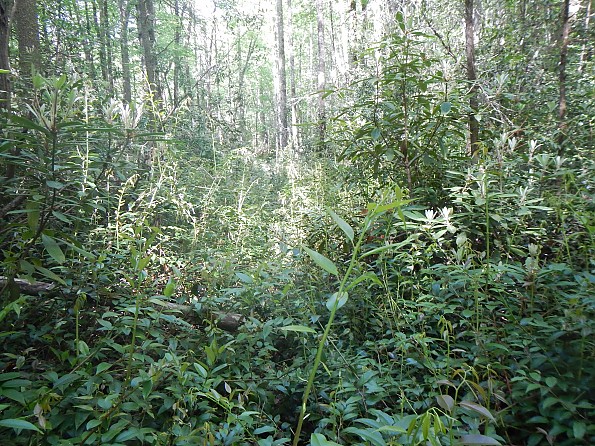 This is the old Pinnacle Creek Trail I was turned on to by Kevin Umberger. It has not been maintained in 12 years and has been removed from current maps. Despite a few stretches like this it was actually a great trail.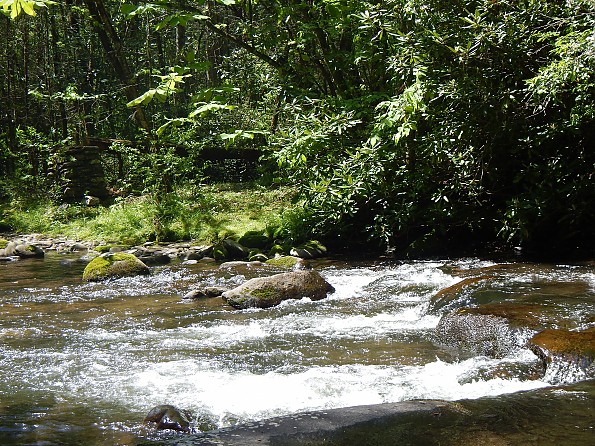 This is where I crossed Eagle Creek from the abandoned Pinnacle Trail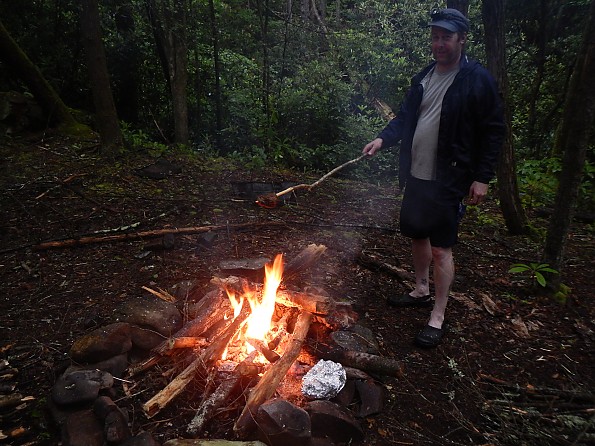 An after many, many internet conversations I finally got to meet and camp with fellow Trailspacer Kevin Umberger! We met on the Brookshire Trail in the Upper Bald Wilderness, TN. Kevin is cooking a filet on a stick over a fire. Yeah, that's how he rolls!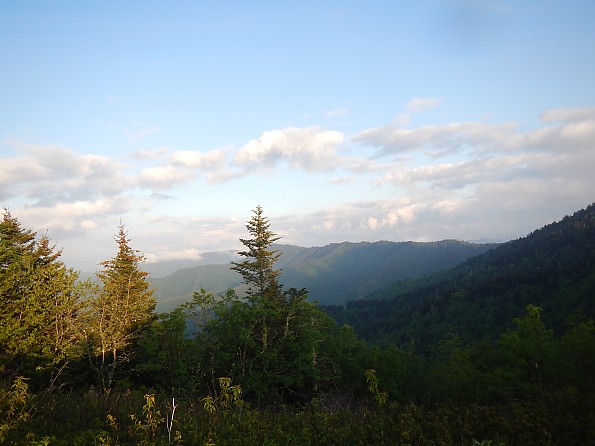 I like the gloaming light here on the AT in the Smokies.
Dirt bag camping all the way.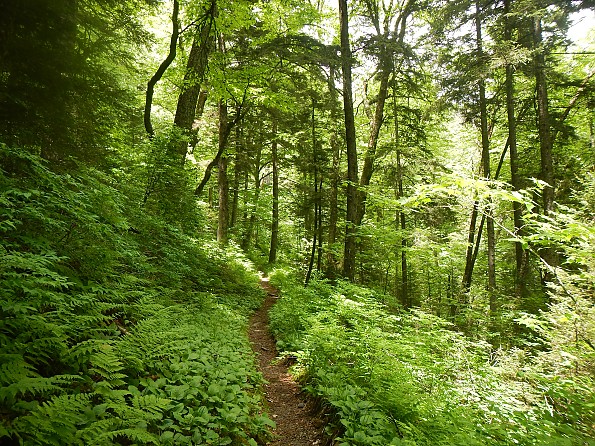 No idea where this was but it's so green it catches my eye.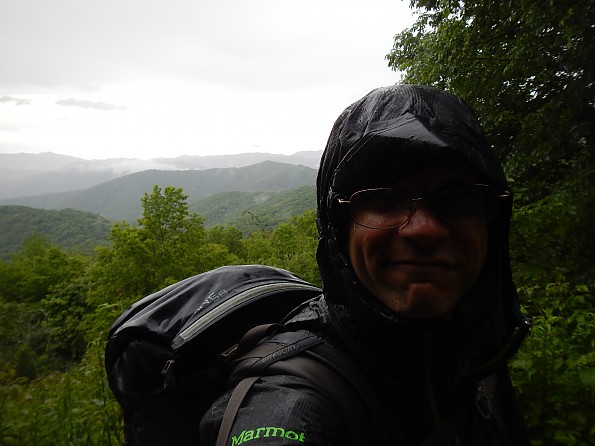 It's appropriate that my last two Smokies trails were finished in the rain. Here is Flat Creek.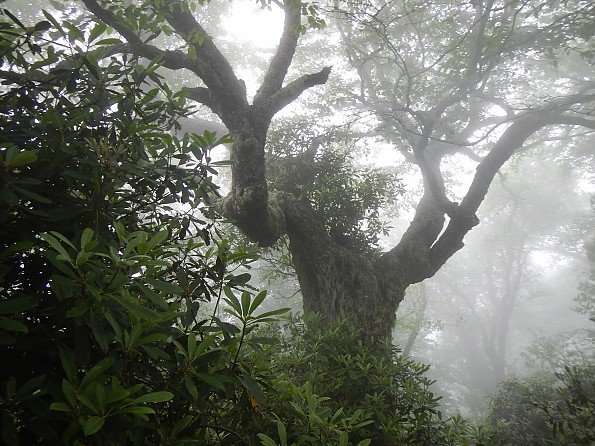 This was somewhere on the AT last weekend.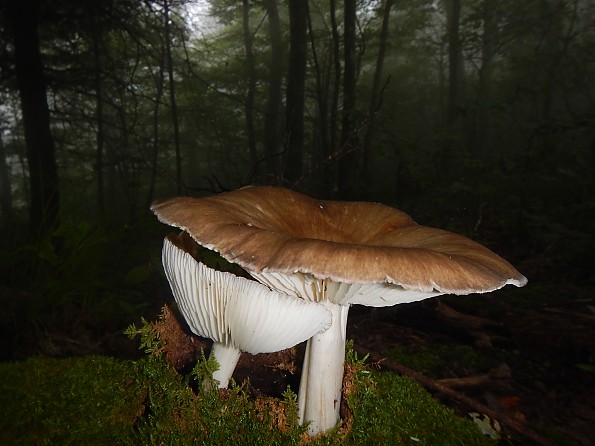 And also from last weekend is a fine mushroom picture to end the blog on.....
Happy Trails Friends!