3:05 p.m. on July 10, 2017 (EDT)
FromSagetoSnow

TOP 25 REVIEWER
REVIEW CORPS
6,158 reviewer rep
1,625 forum posts
She liked Colchuck Lake so I decided to try the new (6 months?) novia on an overnight backpacking trip with a couple of the kids near Stevens Pass, WA.  Relationship test passed.
It was kinda refreshing to learn that she actually has a really decent Osprey backpack and REI down sleeping bag that she used in New Zealand; she had just never slept out in the mountains.  It just so happens that most REI men's and women's sleeping bags zip together.   :o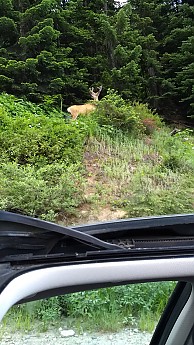 Saw this cool buck on the drive to the TH. He was surprised to see us too.  Lady the dog wanted a piece of him.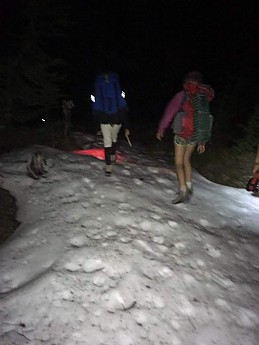 This trail is REALLY steep and exposed to the sun so we prefer to hike it at night with headlamps.  This can be a little tiring after a long day at work but whatever.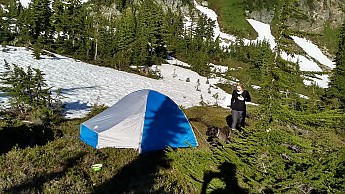 The MH Shifter two person tent is made for this kind of trip.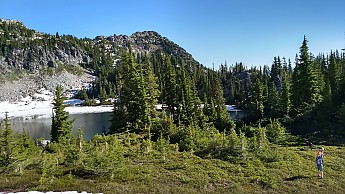 Minotaur Lake.  We got in at midnight so waking up to this was awesome. 
The bugs were out.  Not a big issue to me but the novia and one of the kids must have been extra delicious because, while I got ten or so bites, she got around 40 and one child got 20-ish, even after using DEET.


Hiking up to Labyrinth mtn.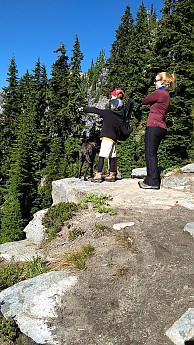 Looking back at the lake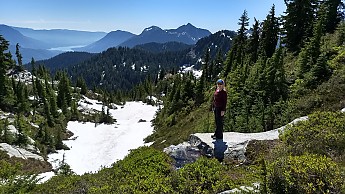 Lake Wenatchee in the distance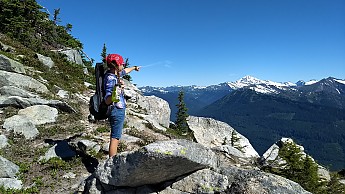 Almost to the top. #4 carrying the ukulele and Pointing at Glacier Peak.  We also saw Mt. Baker this day.  It looks like smoke coming from her finger.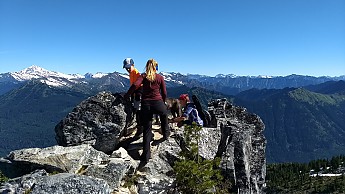 The gang at the summit of Labyrinth Mtn. There was just enough room there for us all to sit, eat, play and sing.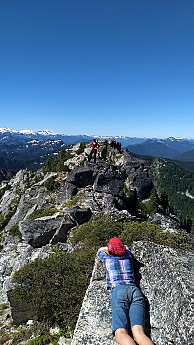 #4 looking south toward Mt Rainier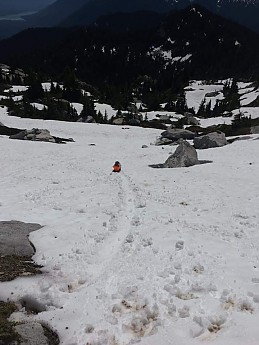 #5 demonstrating the proper method to glissade.  There was a friendly snowball fight too.  Nothing like snowball fights in July!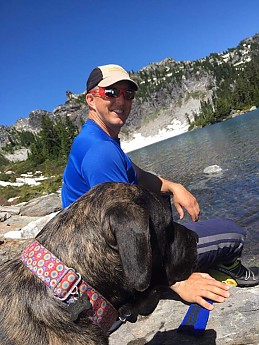 Back at the lake for some feet soaking in the partly thawed lake.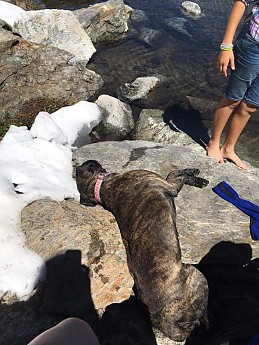 Lady the wonder dog is the definition of "dog tired." She only agrees to these trips because she doesn't trust me to watch the kids by myself. 
Fun Fun