11:20 p.m. on July 5, 2010 (EDT)
TheRambler

2,590 reviewer rep
1,630 forum posts
Well today I decided to do a 9 mile day hike to finish up a portion of the Tunxis that I have yet to complete, I have a goal of getting all of the trail, includeing side trails done this summer to get a trail patch from the CT DEP.
It sure did end up being a hot one at 98 degrees today!
I decided to get an early start today to try and beat some of the heat. I arrived at the trailhead at 0630 and made a cup of coffee while getting all of my gear together. I was off at 0700. The trail was fairly easy going the first 2.5 miles and then to my wonderful surprise I stumbled across a true delight. In a high tension power line clearing was thousands of yards of lowbush blueberries, blackberries, and raspberries....all FULLY ripe.
So of course, I had to stop and gorge myself while hoping the black bear family that planted them didn't get the banjos and give chase. So I spent a good half houror so eating berries and filling up a ziploc with blueberries for some muffins or pancakes tomorrow! Yum!
The rest of the hike was brutal, with a combination of the heat, and traversing the central connecticutt valley wall. It was 900ft up then back down to 400 then back up to 1100 and back down to 300 etc. So my legs were burning thouroughly over the duration of the hike. And I am sure glad that I brought 5 liters of water, instead of my normal 3. It was so hot I was sweating like a stuck pig.
The trail did reveal a nice lake nesttled on top of the western valley wall, and several nice outlooks. I plan to return to the lake in the future to try out some fly fishing.
So now all I need to do is wait till the last week of september to do the northern tunxis and get my patch for me and my dog's packs.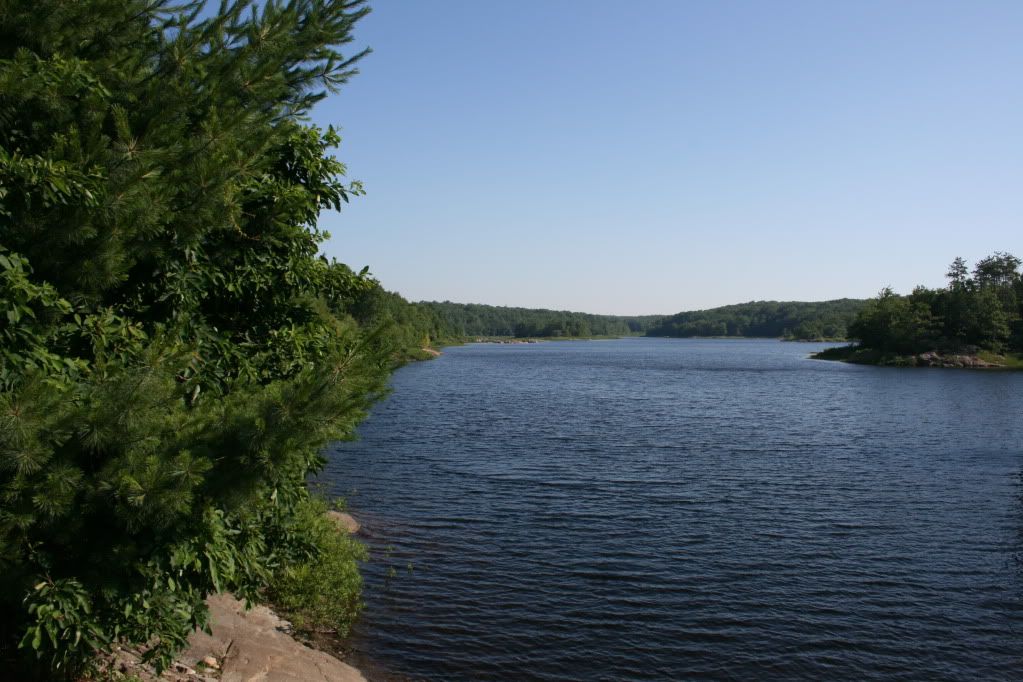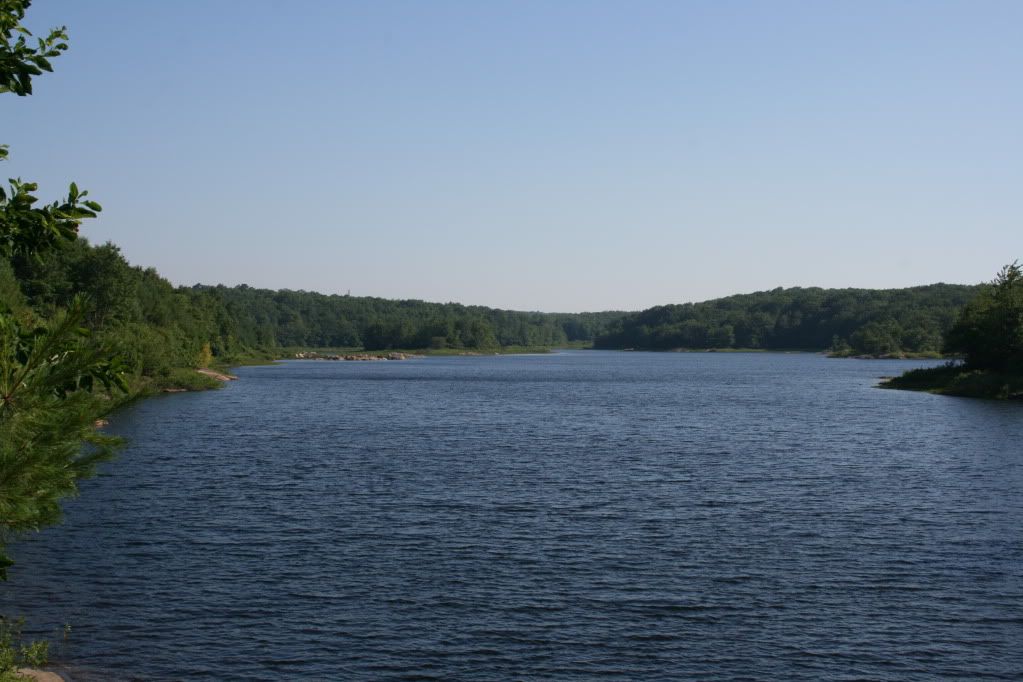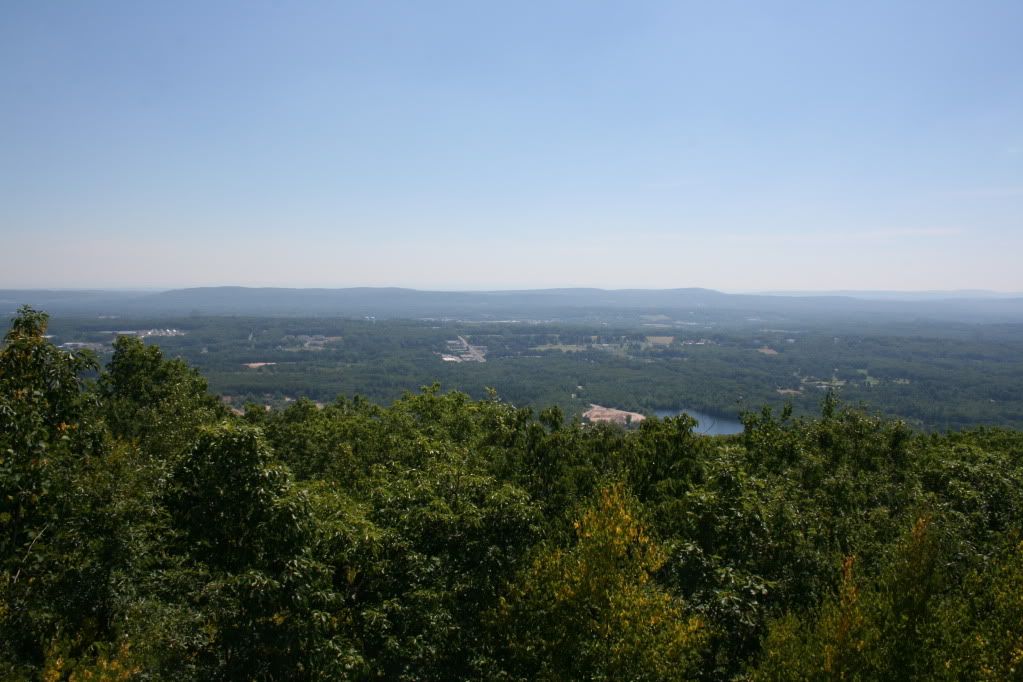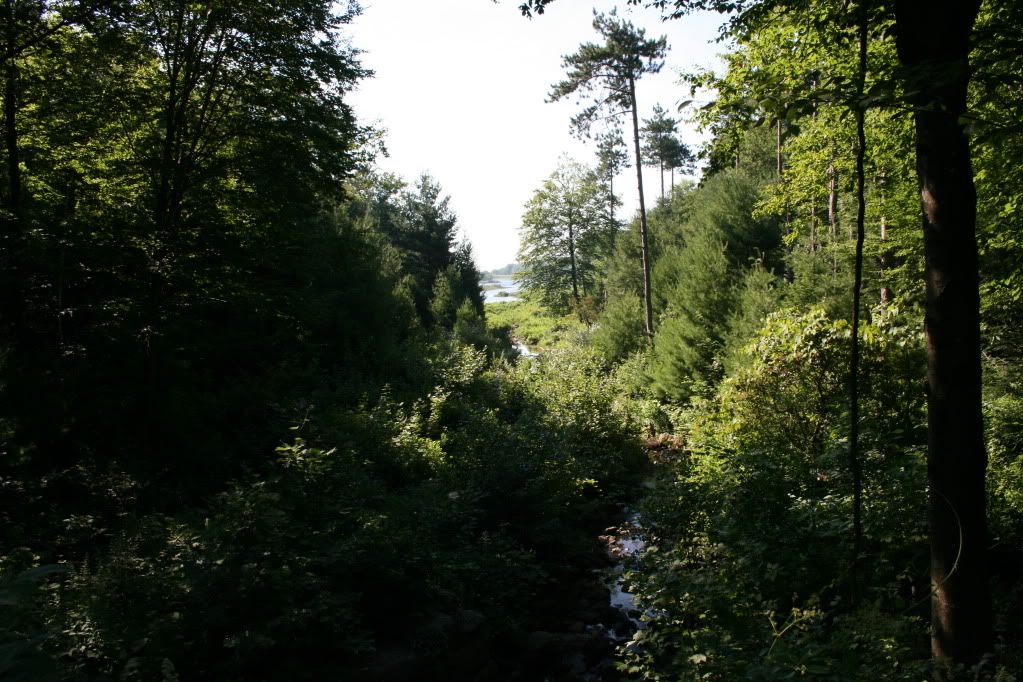 As you can see, it was bloody hot and humid.