11:00 a.m. on October 13, 2010 (EDT)
GaryPalmer

244 reviewer rep
5,245 forum posts
Yesterday my roommate and I went down to Slide Rock State Park between Flagstaff and Sedona AZ. Its about 1000 feet below the edge of the Mogollon Rim of the southwestern edge of the Colorado Plateau. The area called Slide Rock State Park is a popular natural area where Oak Creek has worn out a slot in the middle of its creekbed where it flows thru the red sandstone. Its upper end is filled with bluegrey volcanic boulders.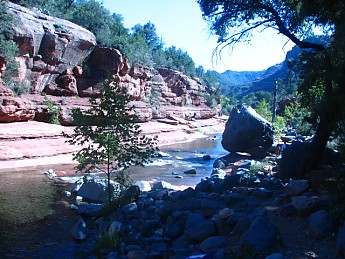 One of the larger volcanic boulders along Oak Creek.
A popular game of balancing rocks.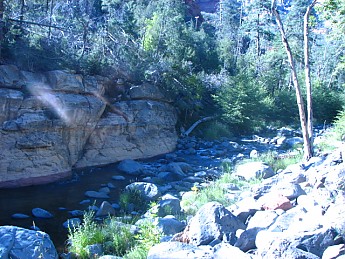 Near the upper end of Oak Creek where the red sandstone disappears under the volcanic boulders.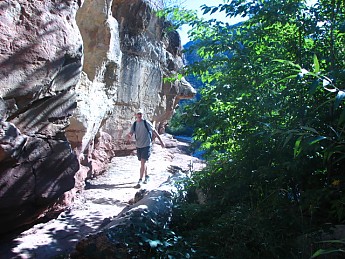 Eric walking along the edge of the sandstone shelve that borders much of the lower Oak Creek Canyon near Slide Rock.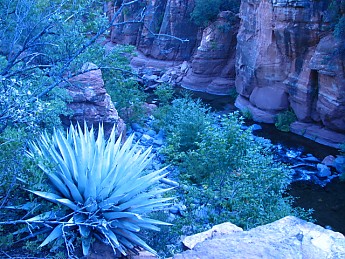 A Blue Agave along the upper edge of Oak Creek.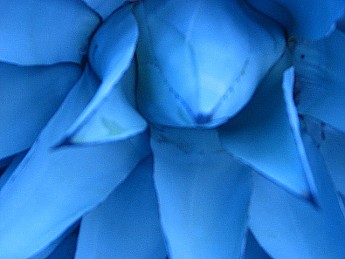 Close-up on the Blue Agave.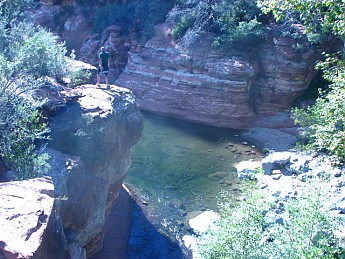 In the upper area of Oak Creek the walls close in and we had to climb above to follow the red rock sandstone.

Eric ponders the upper end of Oak Creek, we turned around here as the boulders a very smooth and slippery from erosion.
The temperture was about 80 degree's, which is 10 degree's hotter than Flagstaff. But about 20 degree's cooler than in Phoenix yesterday.
Oak Creeks best season is between October and April. Summer temps reach into the low 100 mark. Many univeristy and college students from Flagstaff, Phoenix and Tucson come here during the peak of summer.
.