1:47 p.m. on October 24, 2010 (EDT)
GaryPalmer

244 reviewer rep
5,239 forum posts
On Columbus Day my roommate, his girlfriend and I drove up to SP Crater and the Northern Arizona Volcanic Field Area. SP Crater is the second most recent volcano in Arizona to have erupted. It was about 71,000 years ago when it left a 4 mile long lava flow on its northern edge. The flow is about 50 to 180 feet thick.
The volcano is 800 feet high and has very little vegetation yet growing on it. Sunset Crater to the southeast of SP last erupted about 1200 AD.
Below are pictures I shot and photostiched together from the hike we did to SP's Crater rim.

Our first view of the craters that make up the volcanic field. SP Crater is straight ahead on the dirt road. The San Francsoco Peaks are on the left with the seasons first snow on Mt Humphreys.

Getting closer to the crater called SP (Shit Pot) a name given by early ranchers.

SP Crater and some of the other cinder cones.

The 800 foot crater with an old lava field on its left side.

SP craters lava rim shows clearly here.

The four mile long lava flow from 71,000 years ago and the South Rim of the Grand Canyon on the horizon.

Looking back along the western edge of SP Crater at other cinder cones and the San Francisco Peaks.

The Peaks from halway up SP Crater.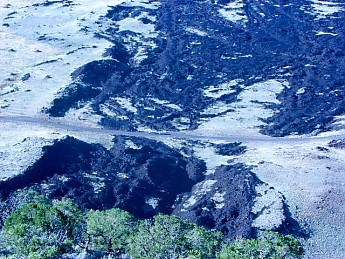 Two tourist buses visable on the road thru the lava flow 800 feet below.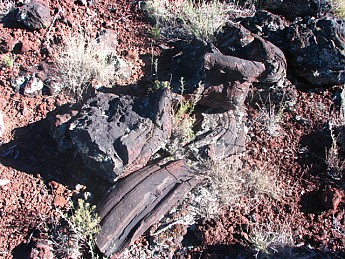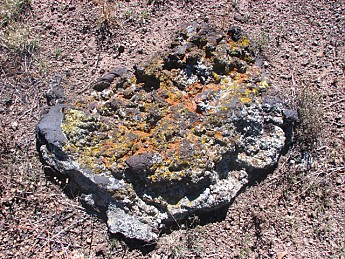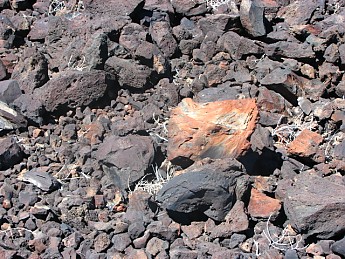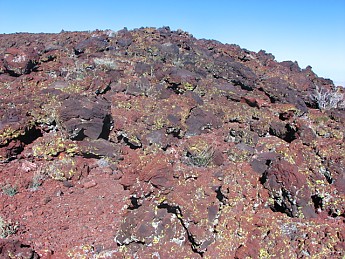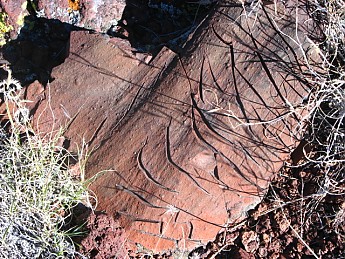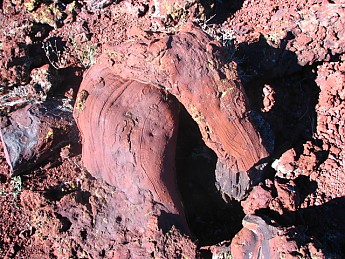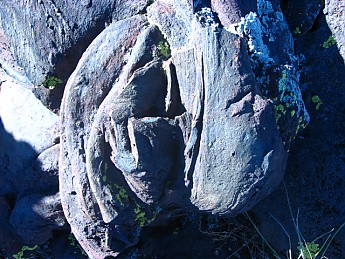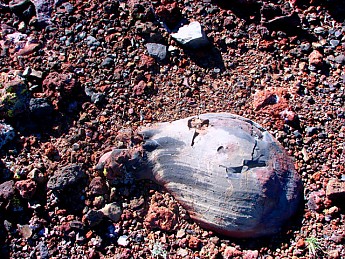 Various forms of lava on the rim of the crater

My friend Eric on the left and the rim of SP Crater. We walked around it and it was about a mile round.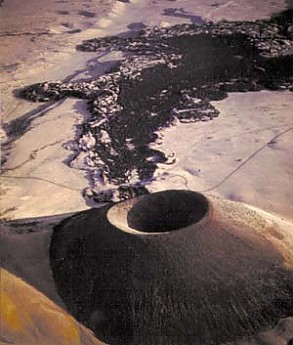 An aerial view of SP showing most of the 4 mile long lava flow.
I plan to get back out there sometime this winter to hike around some of the other cinder cones and see close-up on the lava flow.