6:53 p.m. on February 15, 2011 (EST)
Sean Paynton

12 reviewer rep
4 forum posts
Hi, just wanted to share some pictures and gear list from our first major group hike that we did a few years back. This was a portage in Central British Columbia, south of Houston, BC.
It involved 3 portages and 4 lakes. For this trip, which was not the first time for me but for most of the group, our gear included a rag-tag mess of equipment.
Just the tent and sleeping bags for me and my wife weighed in at an aweful 35lbs. I had an old Outbound 85ltr pack and my wife used my Eberlestock Gunslinger which was 3100cc pack. I had all the food and pots and a cast iron grill, yes it was heavy!! My pack was about 90lbs total. Hers was 60lbs. We also had a cooler with ice and a bunch of beer. Crazy Right!
The portages were relatively short 1.5km, 800m, and 2.5km. So not toooo bad. As you will se we had awesome weather, no wind and the temperature averaged 90 degrees.
Now on to the pictures: These were taken in 2009.
My aunt and Uncle with their stuff. their canoe was an 18' it was a sweet ride, they barely had to paddle.... This was on the first lake- Lampry.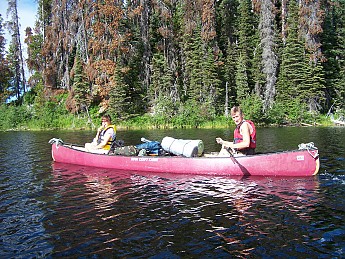 This is the 3rd lake after a 800m portage.


This is the 3rd lake after a 800m portage.
The Crew at our base camp on the third lake- Stepp Lake
Left to right: Darhl, Quentin, Jayda, Lana, Me, Rachel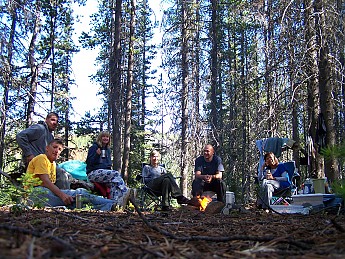 This if my wife Rachel, Look at the sleeping bag, that was 10lbs on its own... we had two of them. That tent was 10lbs too....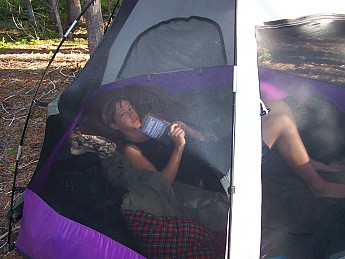 Us on the trail to Kidprice Lake, a 2.5km hike... we had to go back for canoes too, Jeremy and Walter have now joined up with us.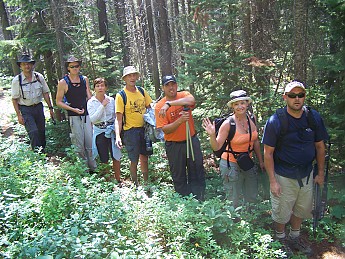 All of us in front of Kidprice Lake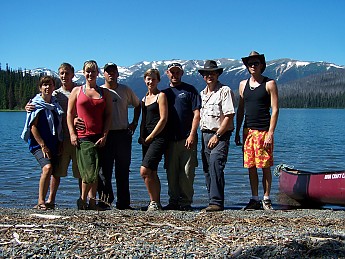 Uncle Dahrl fishing in Kidprice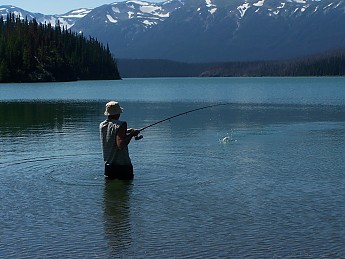 Infront of Nanika Falls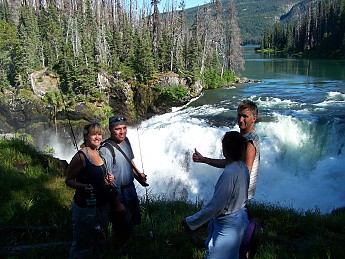 Nanika Falls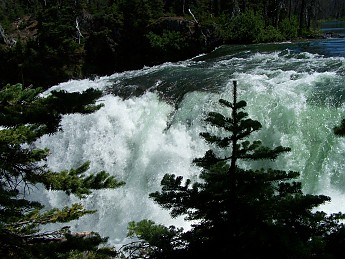 Me and My lovely Wife at the top of Nanika Falls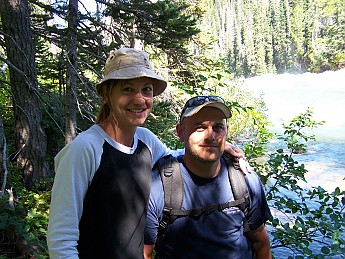 Fishing downstream of Nanika Falls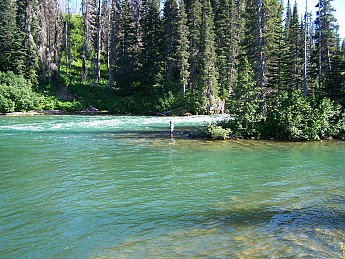 Us back at base camp, we had a few beer, look at Walters face....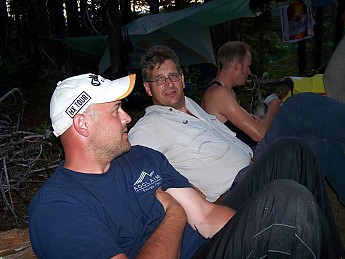 Look at this awsome table Darhl built... I think Jayda likes it to, or is it whats on the table she likes????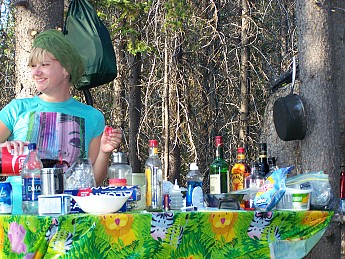 This was on our way out, this looks back to where we camped, way off in the distance about 6km is where we were.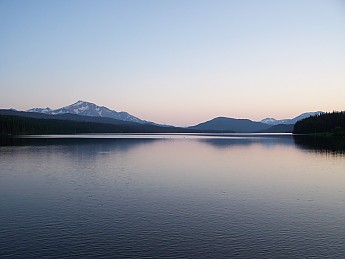 Last years trip (2010) an the Monkman trail I'll have up soon. Hope you enjoyed.