12:38 p.m. on February 16, 2011 (EST)
Sean Paynton

12 reviewer rep
4 forum posts
Ok so a year goes by since the Nanika Portage trip and we have another trip planned into Monkman Provincial Park which is located south of Tumbler Ridge, BC Canada. This was a tough hike, the first 7km's were a cake walk that followed the Murray river and it was pretty much flat.
I lightened up my load since the previous year and bought a new Kelty Tioga 5500, this pack is sweet. I dumped the old sleeping bags and got a couple of Big Agnes bags, an Encampment and a Storm King both coming in at just over 3lbs each, I was able to get them both into one compression sack!! Also added two Big Agnes Insulated Sleeping pads at 27oz each. Great sleep system by the way.
I also picked up a Big Agnes Emerald Mountain SL3 which weighed about 6lbs a 4lbs savings from last years tent. I like this tent alot. Lots of room, I went with the SL3 for the extra room, it was worth it.
The pictures pick up after 7km's into the trip at a suspension bridge that crossed the Murray River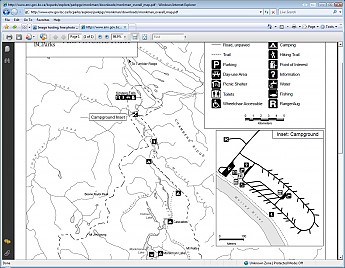 Here you see from left to right Rick, Dahrl, Rachel, Jayda and Lana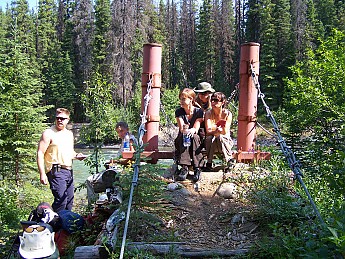 The next two pictures were taken from the top of a ridge back. It was a hike of 3km of what seemed like forever to get to this point, lots of rests for all of us.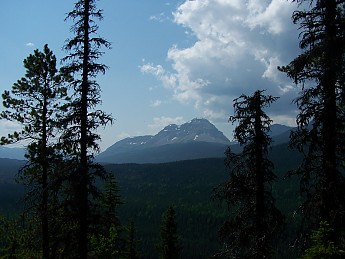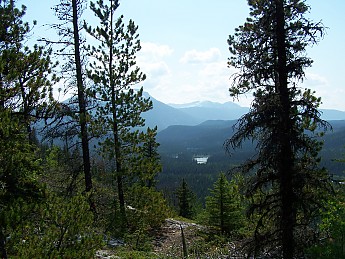 This is after about 10km into the hike, we had a couple of dogs with us, Ruger and Cage.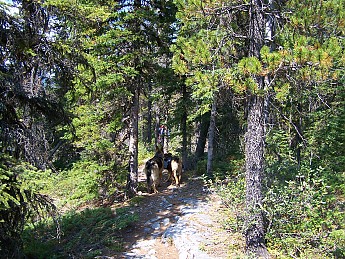 Lana and Jayda, my mom it in behind them somewhere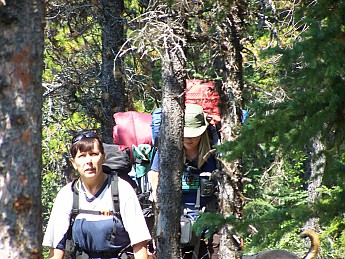 We made it! This was day 2, we spent the night at a km 14 camp called Trot. But the picture below was the ultimate goal because of the view. This is my Mom and her dog Cage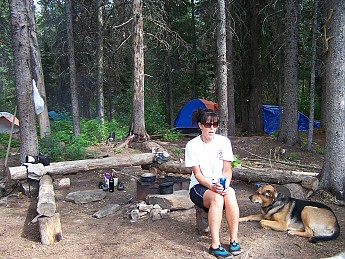 This is what she was looking at... Shire Falls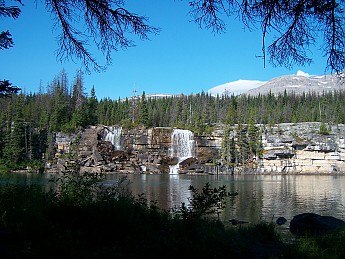 Shire falls in the background, you can see Quentin trying his hand at fishing. Our camp is just to the left of this picture.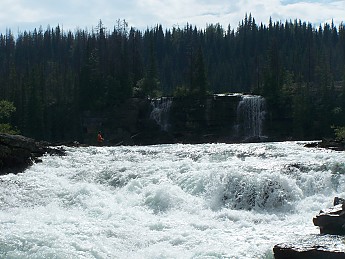 My mom Colleen and my wife Rachel. Shire falls way in the back, some rapids leading to Brooks Falls which fell 50-60 feet. It was loud...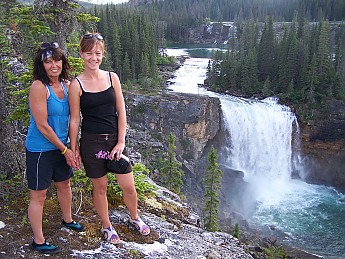 These are Monkman Falls which were just up stream of our camp.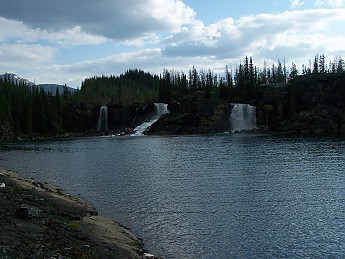 View from Monkman Falls towards our camp. Shire falls are behind the trees to the left of the picture.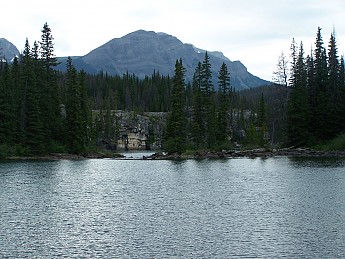 This is Rick(my moms husband), Mom, Lana, Jayda, Cage the dog. that's McKinnis falls in the background, this pool fed Monkman Falls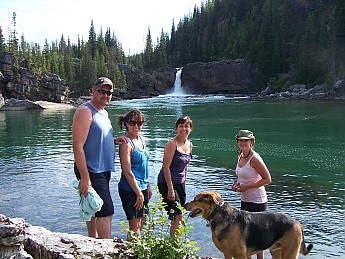 McKinnis falls again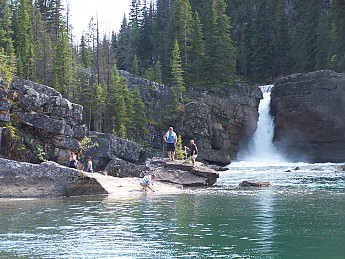 Dahrl fishing, he caught 6 fish... Quentin, Sean, Rick.....zero.... thats why Darhl is smiling...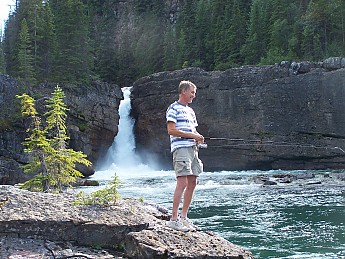 This is the tree right behind Dahrl in the above picture, the rock was angled perfectly for me to relax in....Beer Me!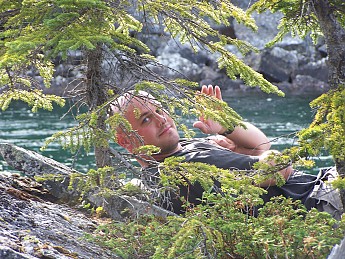 This is us on our way to Monkman Lake about a 8km hike from our camp.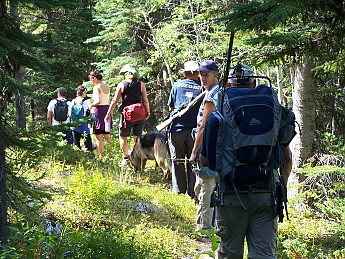 Monkman Lake. Its shallow, and cold!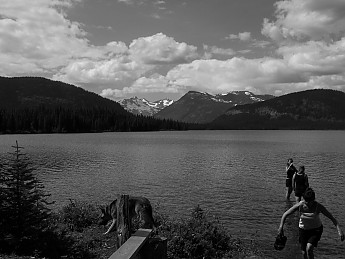 My mom, Ruger, Jayda and Rachel get freshened up. Thats about 200 feet out from the shore. 

Group photo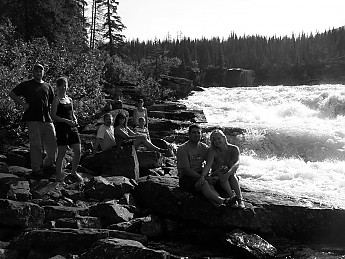 On our way out, this hill was steeeeeeep...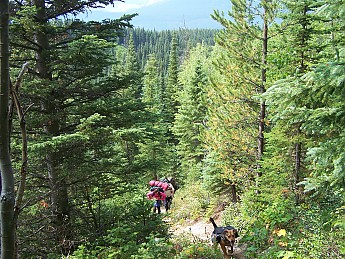 We took 5 days to do this trip, it was alot of blood, sweat and tearsto do it, but we would all do it again in a heart beat.
The weekend following our trip Rachel(4364) and her sister Jayda(4143) ran a 21km race called the Emperors Challenge which is hosted by Tumbler Ridge. They are warriors, me and Quentin drank beer, it was great!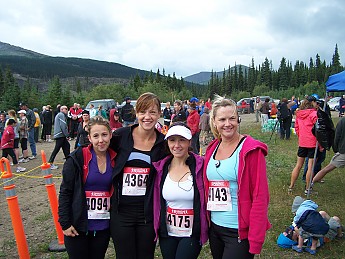 That's all for now!