11:27 a.m. on May 15, 2011 (EDT)
GaryPalmer

244 reviewer rep
5,245 forum posts
On saturday the 8th(?) a friend and I drove down to below the Mogollen Rim here in northern Arizona from Flagstaff and hiked up West Oak Creek Canyon about 5 1/2 miles then camped overnight.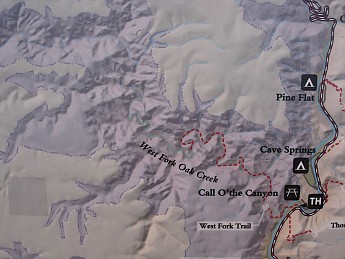 Map showing the main trail into West Oak Creek. The red dotted line is the route most tourists follow as it goes in 3 miles to the beginning of the narrows. There are 13 creek crossings over stones and logs. At the end is the beginning of the narrows where it is required to start wading the creek as the walls close in and the stream flows between them.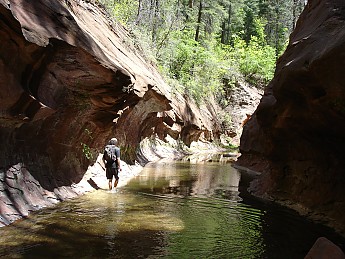 Beginning of the narrows as my friend trys walking along the edge of the sandstone.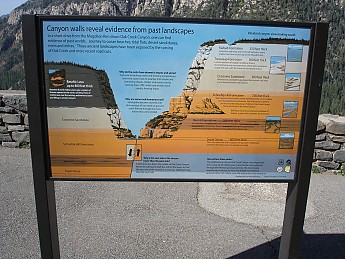 West Oak Creeks geology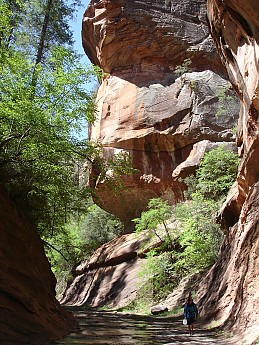 Towering sandstone walls over Paul (in lower right)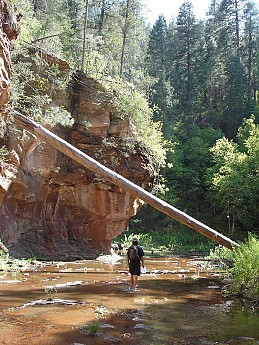 Fallen ponderosa pine log in middle west oak creek canyon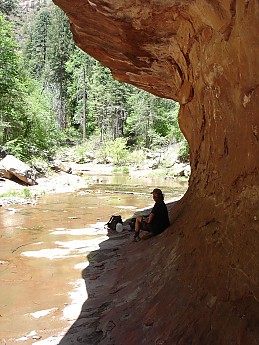 Lunchbreak under a sandstone overhang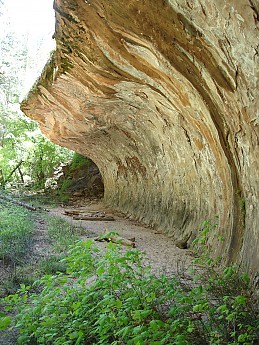 Wave-like sandstone with an old campsite opposite where we ate lunch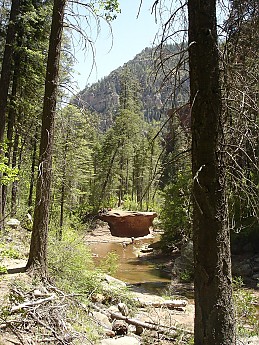 Lunch cliff from upstream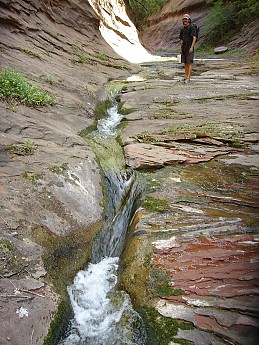 Narrow section higher up in canyon with small stream
Cliffs reflected in pool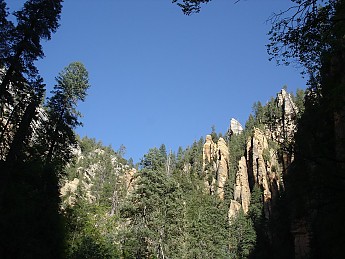 Sandstone spires in upper west oak creek canyon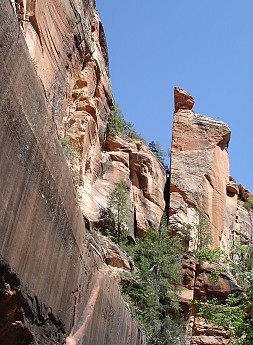 Walls split as faults tear the canyon apart over time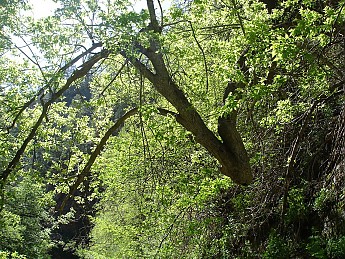 Interesting tree limb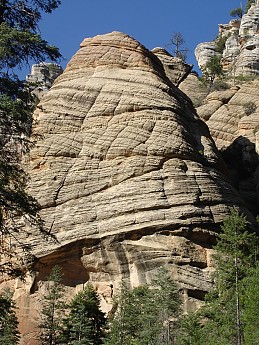 Ancient sand dune compressed into stone
Stream eroded sandstone in multiple layers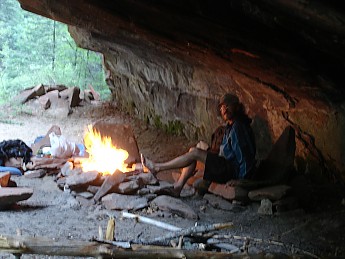 Camp beneath a overhang of stone. No need for a tent in this canyon with plenty of natural places like this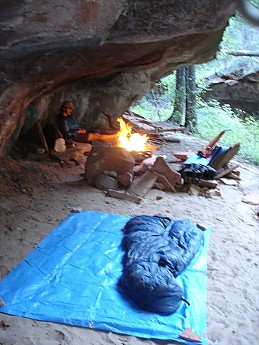 Home comforts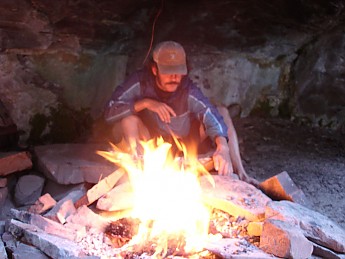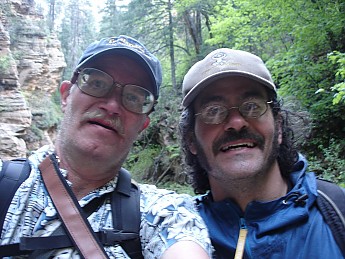 End of the trail after a short morning dayhike in West Oak Creek Canyon
No images, just the sounds of frogs croaking in the dark and the crackling sound of our campfire.