1:54 a.m. on May 29, 2011 (EDT)
azrhino

38 reviewer rep
395 forum posts
Did a real nice trip up West Clear Creek last week. Just outside of Camp Verde, AZ. Aprx. 2 hours North of Phoenix. Trip was origanally planned to be an overniter, but due to some poor planning on my part it became a day hike with full pack. Got a late start, piddle farted around to much along the way, and was just plane enjoying the day, till it got to late and just busted it back to the truck. Oh well, was good training for future trips and was well worth it!
Got to the TH about 10:30a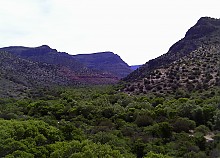 trail runs just above creek thru the canyon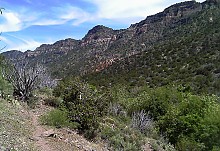 lots of beautiful views, with several drops down for creek crossings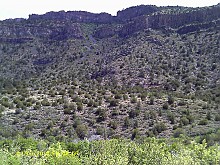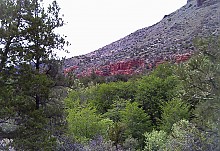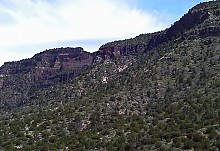 I took lots of pics along the way, but once again, poor planning on my part. New cheap-o camera, never tried it out before going. After all how hard could it be to figure out a $40 camera? I stand corrected and humbled. There were lots of deep pools with Trout and a few folks fishing along the way. One of the last pics to come out was where I bushwacked down to the creek for lunch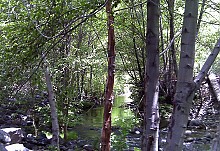 I continued up the trail a little further, stoped to make some dinner but before I knew it, it was getting late. Started back wanting to get to a camp site I saw along the way only to find some other folks there now. Was getting late, cut my losses and busted it back to the truck. Got back about 9:00p. Drove up the road ontop of the Rim and setup camp, I just couldnt see goin home after such an awesome day.