11:33 a.m. on July 28, 2011 (EDT)
Mentalfloss1

353 reviewer rep
78 forum posts
On July 23rd I got up early and drove to the Topspur Trailhead (4000') on the NW side of Mt. Hood, Oregon.  This was for a day hike.  I was the first one up that day except for the guy who was coming out at 7:45.  He'd gone in at 4:30am to take some pics.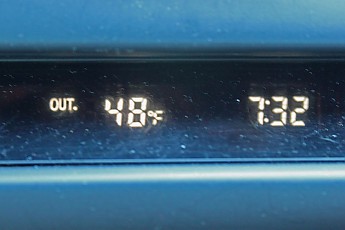 Temperature at the trailhead.  Nice and cool!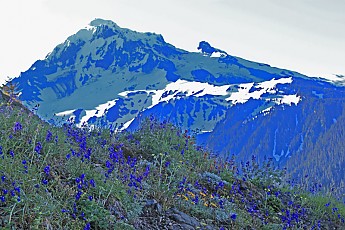 I almost never manipulate to use odd color but I did here.  Mt. Hood and larkspur from the side of Bald Mountain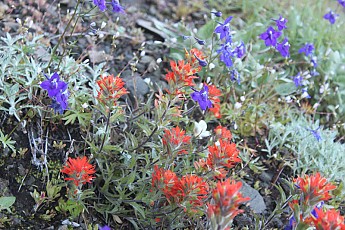 Indian paintbrush and larkspur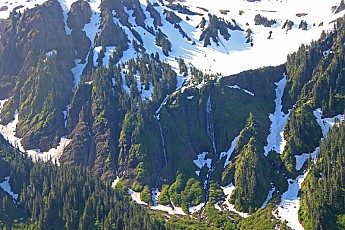 Yocum ridge falls from across the Muddy Fork of the Sandy River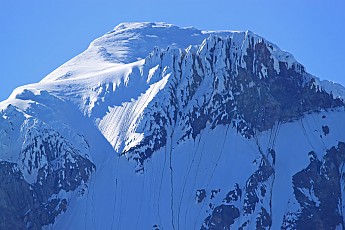 Mt. Hood summit from west side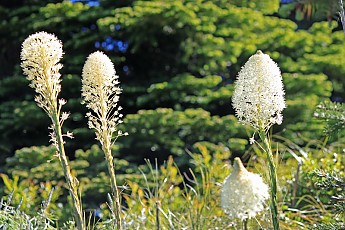 Beargrass can look like little ghosts along the trail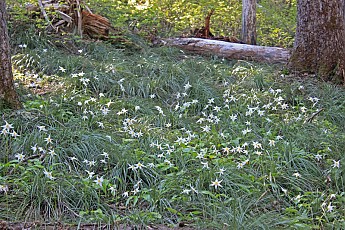 There were thousands of avalanche lilys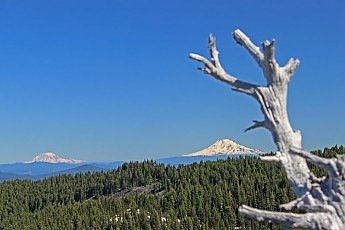 Mt. Rainier and Mt. Adams from McNeil Ridge (6000')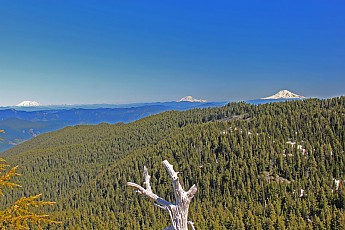 Mts. St. Helens, Rainier and Adams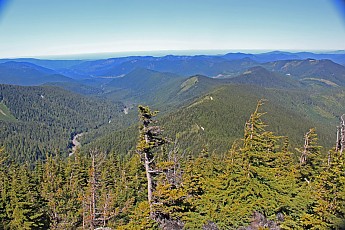 The two white patched in the center are snow patches along the trail.  The top one is around Bald Mtn. and the lower one is above the Muddy Fork of  the Sandy River.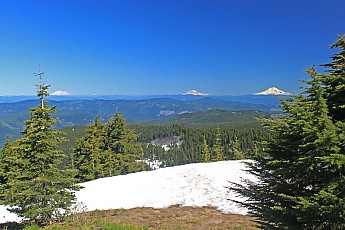 Three peaks from McNeil Ridge - July 23, 2011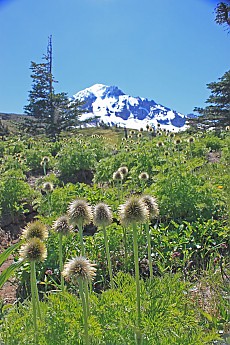 Western Pasque Flower - or Old Man's Beard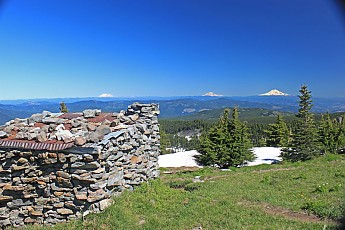 McNeil shelter - Great place to have mice in your food!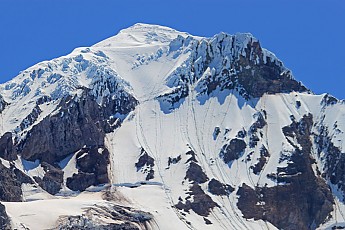 Top half of Mt. Hood - Part of Sandy glacier

Red circle at center is around a guy coming up the "trail" up the nose of McNeil Ridge.  Because of snow this was the easier way to get up there.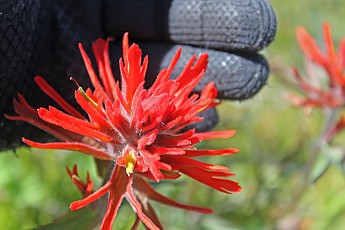 This is the largest paintbrush I've seen.  Found along the steep part of the nose if McNeil ridge.  It's at least 2" across and there were several of them nearby.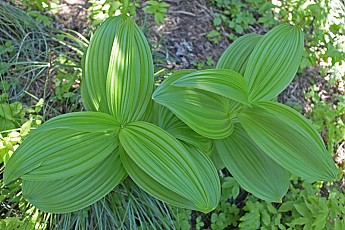 Leaves, as I was leaving.  It was a top notch day hike.  No mosquitoes and only a few biting flies.  I was leaving as most people were coming in.