User Review:
Aquamira Water Treatment Drops
Rating:


Price Paid: $11

I've used Aquamira for a couple of years now. It works as advertised (well, I haven't gotten the nasties, anyway), though the lengthy mix-and-wait process is cumbersome. Also, beware of leaky bottles; the chemicals ate right through one of my silnylon stuff sacks and ruined it. Thankfully, it didn't get on my pack. It's fine if you're going for maximum weight/space savings, but overall I prefer a filter for convenience.
Update: June 27, 2007
Overall, this is a good product with a couple of drawbacks. It's a decent solution for gram-counting solo backpackers but is not really suited to large groups. My biggest gripe is the caustic nature of the unmixed chemicals, combined with leaky bottles. I have already lost two stuff sacks as a result; thankfully my pack was not damaged as well.
PROS: Small, compact, lightweight, treats a lot of water considering its size. No funny iodine taste.
CONS: Takes a few minutes for both mixes to react to create the purifier solution, THEN 30 minutes or longer to actually purify the water. Must use relatively clean water source. Chemicals from a leaky bottle will destroy nylon and possibly other fabrics.
I would rate this product a bit higher if McNett would put it in leak-proof containers.
Where to Buy
Buy Online Compare prices from 8 outdoor retailers:

sponsored links

$14.95

$14.95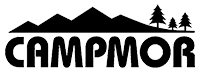 $29.95

$14.50

$14.95

$11.95

$14.95

$14.99
Add your voice
to the world's most comprehensive and useful collection of
independent outdoor gear reviews
.
Review Your Gear