Arc'teryx
Altra 65
Specs
Weight
2.3 kg / 81 oz

Capacity
751 / 4577 cu in, extends to 821 / 5004 cu in

Where to Buy
Reviews
If I could only have one pack...this would be it!
Rating:


Source: bought it new
Price Paid: $450 from Moosejaw

Summary
If I could only have one pack...this would be it!

The attention to detail in design is over the top. Access, convenience, and the way it rides on my body is in a class of its own.
Pros
Very intelligent design
Easy access to anywhere in the pack
Awesome suspension system.
Fantastic hip belt.
Large double chamber lid
Cons
Limited color choices
Expensive
This is my preferred 3-season pack for so many reasons. Not too big, not too small.  I can carry all my creature comforts and enough food and fuel for a week long backpacking trip.
Let's talk about access.  The pack has a full U-type zipper that runs around the pack. That zipper has TWO bi-directional zipper pulls that may be strategically placed one on either side of the pack. An item may be removed from the pack at any point without spilling all the other contents.  
For example, let's say you know that you packed your stove down in the middle of the pack on the left side. No need to dig down through everything from the top to find it. You simply run the zipper to the approximate location, open it enough to reach your hand inside and remove the item. Everything else stays in place. Access is easy to any item, packed anywhere in the pack.
If so desired, the entire pack can also be opened up like a suitcase.
There is also an external kangaroo pocket on front, separate from the main pack body. It's quick and easy for items that may be wet. I keep my rain gear and tarp ready to grab instantly.  When a storm catches you by surprise....rain gear can be on within seconds and a tarp can be strung up within a very few minutes.
There are also two side pockets. Oddly shaped (kinda triangular) each pocket is big enough to hold a 32 oz Nalgene bottle and more.  These pockets may be accessed while wearing the pack!
Then there are two smaller pockets on the hip belt.  Big enough for a small digital camera, GPS, fiber bars, etc.
The top lid is removable and may be used as a day pack for side trips away from camp. It has two chambers, both zippered, one facing front, one facing back. Each pocket is plenty big enough for both a 32 oz Nalgene and a pump type water filter...and more.
Access to this pack is the best of any pack I have and that includes over a dozen high end packs.
Now, let's look at the suspension.  In a word .....Awesome!
I was first introduced to the "load transfer disc" on my now discontinued Arc'teryx Naos 85.  In my review of that pack I stated that at first I thought it was a gimmick. I was wrong. It really works.
The disc allows the hip belt to swivel. In effect, what it does is transfer the weight to the leg which is on the ground. The leg being lifted to take a step is not fighting the weight of the pack. The weight is shifted from one leg to the other as you walk. I did not appreciate this until actually on a trail and trudging uphill under load.  It may not seem a big deal while seated at your computer, but several thousand steps going up a mountain add up.   
Both the hip belt and the shoulder straps are adjustable for proper torso length. The shoulder straps are also adjustable for yoke width. If you take the time to get it dialed in this pack can correctly fit most people.
Arc'teryx is known for using state-of-the-art fabrics. They have materials that no other company seems to have. All the materials used in this pack are first rate. They put a lot of thought and R&D into this pack.
The design of the pack reminds me of an egg shape. Bigger at the bottom, narrower at the top. The sleeping bag compartment at the bottom is big enough for a cold rated bulky sleeping bag. As primarily a hammock camper I routinely cram both a 20° under quilt, a 20° top quilt, AND my 25° Feathered Friends Winter Wren into a compression dry bag and shoehorn that into the bottom of the pack.  
In the summer when I carry only the quilts the side compression straps cinch the load down tight.  
I've had the pack for about three years.  I'm still amazed when I stare at the details of it.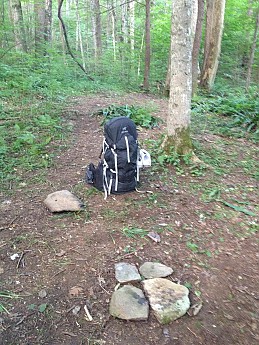 Super comfort, unlimited adjustments, removable belt,…
Rating:


Source: bought it new
Price Paid: $349

Summary
Super comfort, unlimited adjustments, removable belt, opens like a suitcase for easy location of any item, weights only 4#'s, 16 ounces for a 70 liter pack. Compression wings, micro loops, side bladder pouch, waterproof top zippers and big outside front pocket for quick access items with a floating top compartment.
Pros
infinate adjustments
easy access suitcase like opening
Bought this pack March of 2012 after much research and thought and have been overwhelmed with the  awesomeness of this top of the line pack.
This pack has it all; unlimited adjustments, a belt that swivels so the pack stays stable while you bend and twist and an instant adjustment feature for the shoulder straps.
This pack can easily accommodate a 5-day hike to anywhere since it holds 70 liters. The two compression wings double as side strap on's plus it has multible micro loops for further outside attachements.
As far as durabilty, it's an Arc'teryx, need I say more?
The attribute that puts this pack over the top is the full zipper suitcase opening that makes getting to anything instantaneous; just unzip and there it is! No more dumping everything out to find something at the bottom.
Loads bigger than it measures. Used this pack in Glacier…
Rating:


Source: bought it new
Price Paid: $250 or less

Summary
Loads bigger than it measures.
Pros
Loadhauling comfort
Versitile
Quality pack
Used this pack in Glacier for 12 days and on the AT in '12 for 5 weeks. While it is a bigger pack and allows for 'overpack', it is absolutely comfy with big loads and, once accustomed to, has plenty of room to haul food stuffs that resuppliees need on the trail.... paid for itself in three weeks! My Arcteryx is well made and trustworthy.
Where to Buy
Arc'teryx Altra 65
currently retails for:
$448.95 - $449.95
MSRP: $375.00