User Review:
Coleman Sportster Dual Fuel II
Rating:


Price Paid: 28 GBP

Bit puzzled to find this flagged as multi-fuel as it only does white gas(coleman fuel) or Unleaded gasoline (petrol).
I've run primus and optimus pressure kerosene for more than 35 years and I bought this recently out of curiosity.
Really too heavy for solo backpacking at 1.2Kg filled and ready, but it slings out the heat and is really simple to use -- just follow the instructions on the tin.
You would not believe the price of Coleman fuel in the UK -- £50 ($80) per gallon -- so this will be fed unleaded auto fuel.
Where to Buy
Buy Online Compare prices from 2 outdoor retailers:

sponsored links

$67.95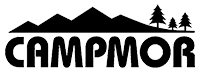 $69.99
Add your voice
to the world's most comprehensive and useful collection of
independent outdoor gear reviews
.
Review Your Gear