User Review:
The North Face Canyonlands
Rating:


Design: Single pole, non free standing, 3 season
Sleeps: 1
Ease of Setup: Dummie proof. Very easy
Weight: 3 lb 7 oz
Price Paid: $60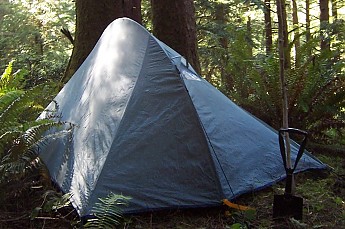 Picked it up used, for my summer travels. I was having problems with the rainfly. It was sticky and the windows were cracking. I sent it into TNF and the next week I got a new one. Great customer service.
Now that it is new tent, I have used it in both fair weather and in the rain. No problems at all! For a one person this tent is real roomy. I can sit up with ease. I touch the screening but not the rainfly. It is far and away my favorite solo backpacking tent.
If it rains I bring my backpack into the tent with me. Yes, it is that roomy. I understand the problems with the rainfly sticking and I will never store this tent wet. With the addition of this tent and some other gear, this backpacking season has been fantastic.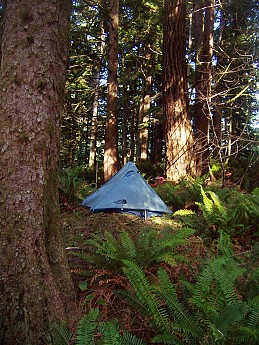 I love the color of this tent when I wake in the morning. Very mellow and warm. They should do some studies dealing with comfort colors for tents.