User Review:
Tracks Sherlock Travel Staff
Rating:


Price Paid: $50 each

I bought 2 of these on amazon.com for $50 each. The next day they went up to $80 or such. It was shipped from 2 different vendors.
They are heavy; very heavy. Since I use them for working out, I consider this a feature and not a disadvantage. I use them exclusively on asphalt pavement and equivalent.
They are very well built and I am sure they will outlast me.
I haven't take them for trips yet so I can't comment how they travel in checked in suitcases.
Where to Buy
Buy Online Compare prices from 4 outdoor retailers:

sponsored links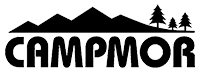 $89.95

$71.96

$89.95

$89.95
Add your voice
to the world's most comprehensive and useful collection of
independent outdoor gear reviews
.
Review Your Gear