User Review:
Victorinox Swiss Army One Hand Trekker German Army
Rating:


Price Paid: $45

I actually carry this in my pocket most days and out on the trail whenever I go. It has a large blade that is serrated at the end and non-serrated near the base. It's the opposite of most knives, but it makes more sense. The blade is locking, as is the flathead screwdriver / bottle opener.
The tools are all top quality, and, again, Victorinox has set the standard when it comes to small saws.
One thing to note, is that Victorinox has come out with a "new" Soldier's Knife. This knife is exactly the same as the one-handed trekker, except for the outside shell of the knife. So, I would buy whichever one is cheaper.
Where to Buy
Buy Online Compare prices from 3 outdoor retailers:

sponsored links

$34.97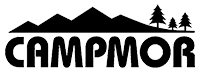 $41.99

$59.95
Add your voice
to the world's most comprehensive and useful collection of
independent outdoor gear reviews
.
Review Your Gear