User Review:
Victorinox Swiss Army One Hand Trekker German Army
Rating:


Price Paid: $18.53

If you are buying this multi-tool with hopes of using the large knife in a self defense situation, you will be mildly disappointed, as it doesn't have much of a point on it.
If you are buying this multi-tool for what you're actually going to be using it for probably 100% of the time, you will be very happy with it.
Despite that minor detail about the knife point, this is a great choice. Bought mine clearance at a department store, rather than online. Got it for $18.53 - tax already included.
Where to Buy
Buy Online Compare prices from 3 outdoor retailers:

sponsored links

$34.97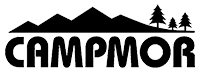 $41.99

$59.95
Add your voice
to the world's most comprehensive and useful collection of
independent outdoor gear reviews
.
Review Your Gear