aaroncg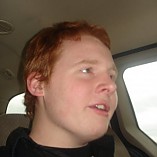 Full Name: private
27-year-old male canoeist
The Woodlands, TX
Email: private

Gear Reviews
aaroncg hasn't written any gear reviews.
About
What's up everyone, my name is Aaron Gibson. I have had a a love of the outdoors ever since I was little. I have bit of backpacking experience, mainly in North East New Mexico at Philmont. I am an Eagle Scout. I am a canoe racer. I have raced and completed 3 Texas Water Safari's, 4 Colorado 100's and right now currently hold the record for Rec. Boat on the CR100.

I have been on a hiatus for a while but have decided to start taking up backpacking again, I can't remember anything that gave me the feeling backpacking does.
Activities
Hiking
Backpacking
Adventure racing

Canoeing
Kayaking