Ad1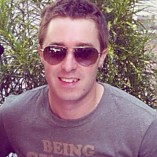 Full Name: private
34-year-old male mountain biker
Atlanta, GA
Affiliations: I am trying to launch a product I invented which is a multi-tool case for iPhone. Right now it is only myself and my fiancee working on the project!
Gear Reviews
Ad1 hasn't written any gear reviews.
About
Hi Trailspace!

I am an avid biker and hiker who grew up in rural northeastern Vermont, and spent my childhood running around the woods on a Maple Syrup farm and building all sorts of gizmos and gadgets. I spent my college years and a few years after in CA exploring Tahoe, the central valley, northern CA and the beautiful deserts around Death Valley. I currently reside in Atlanta and am still learning my way around Georgia!
Activities
Backpacking
Backcountry skiing
Mountaineering

Mountain biking
Fishing