Badass Outdoors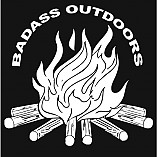 Full Name: private
31-year-old male backpacker
Littleton, NH
Affiliations: We own The Badass Outdoors Gear Shop!!
About
Well, we just moved here a couple of months ago from the high desert of Arizona.  We ran Badass Outdoors for two and half years as a micro-mobile store, in that we traveled from white water events to biking events to climbing competitions and then on to save-the-planet events all in my in-laws' 30 foot motor home.  We paddled, biked, hiked, and frisbee golfed all over the United States and then sold gear to event competitors and participants.  
It became time to take Badass Outdoors to the next level and we knew we had to be around mountains and rivers, Littleton was perfect!!
The Gear Shop is stocked with an extrapolation of our own gear closet.  If we used a product, abused that product, and still loved that product, only then did it make its way into our inventory.  We are here to offer our years of guiding, outfitting, and instructing to all of our clients and customers!
Activities
Hiking
Backpacking
Snowshoeing
Trail running
Orienteering
Mountaineering
Canyoneering

Canoeing
Kayaking
Mountain biking
Bushcraft
Traditional Skills
Rafting

Vitals
| | |
| --- | --- |
| Height | 6' 1" |
| Weight | 200 lbs |
| Torso Length | 18-ish inches |
| Boot/Shoe Size | 9 |
| Jacket/Shirt Size | lg |
| Pant Size | 34 X 34 |