Sale: Moss Paratent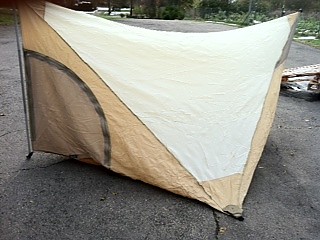 Square type tent. Has rainfly with pegs. Rear opening window screen. Size is approx 5' X 5'. Used the tent some years ago for camping, not heavy to carry. Backpacks are easily put aside to corners while sleeping. $40.00.
Add your voice
to the world's most comprehensive and useful collection of
independent outdoor gear reviews
.
Review Your Gear