Eric Labanauskas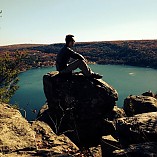 Full Name: private
31-year-old male backpacker
Chicago, IL
Affiliations: I serve as the Eastern Accounts Manager for Grand Trunk, a manufacturer of hammock camping and adventure travel gear. My love for hiking and camping led me down the trail to the outdoor gear industry, bridging professional strengths with personal passions. I value my strong technical knowledge and hands-on product familiarity not only as a sales tool, but as a personal commitment to making sure customers enjoy the experience as much as the gear itself.
About
My hiking "style" would most easily be described as a low-on-weight, high-on-comfort, weekend warrior and hammock-hanger. 
Most trips are overnights or weekends - they're easiest on my schedule, car odometer, and back (shorter trips = smaller, lighter pack).
As a teenager I was diagnosed with spinal stenosis. Comfort on the trail depends largely on two things: the [limited] amount of weight my back can handle, and how comfortably I'm able to sleep. 
In short? When my back's happy, I'm happy.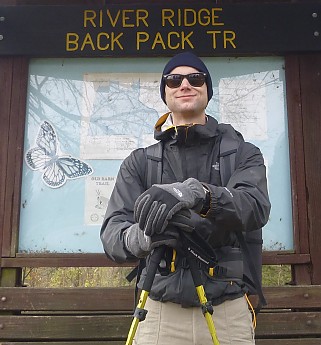 Some folks would see living in a state like Illinois as a obstacle, given the limited number of backcountry options.
I saw it as a challenge.
Back in 2013, I set out to visit as many backpacker-friendly locations within my home state as possible. My hope is to compile my experiences and knowledge into some sort of resource I can give back to the outdoor community (most likely a blog that will make a debut in 2015).
Here's a glimpse at my work so far:
TRIP REPORT - MISSISSIPPI PALISADES STATE PARK (2013)
TRIP REPORT - SHAWNEE NF & THE RIVER-TO-RIVER TRAIL, PT ONE
TRIP REPORT - SHAWNEE NF & THE RIVER-TO-RIVER TRAIL, PT TWO
TRIP REPORT - SHAWNEE NF & THE RIVER-TO-RIVER TRAIL, PT THREE
TRIP REPORT - WELDON SPRINGS STATE PARK
TRIP REPORT - FOREST GLEN PRESERVE
TRIP REPORT - MORAINE VIEW STATE RECREATION AREA
TRIP REPORT - MISSISSIPPI PALISADES STATE PARK (2014)
And here're some articles written about my time here on Trailspace:
TRAILSPACE "REVIEWER OF THE MONTH" FEATURE
TRAILSPACE'S 2013 TOP REVIEWERS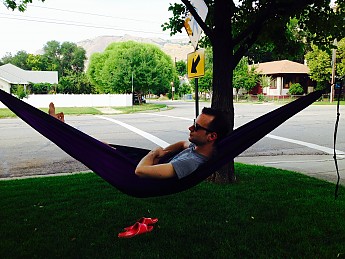 Activities
Vitals
| | |
| --- | --- |
| Height | 6 ft 0 in |
| Weight | 150 lbs |
| Torso Length | 18.5 in |
| Boot/Shoe Size | 12 or 13 |
| Jacket/Shirt Size | M |
| Pant Size | S or 30W 32L |