Eric Labanauskas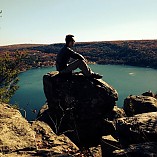 Full Name: private
29-year-old male backpacker
Chicago Suburbs, IL
Occupation: Inside Sales Coordinator
Email: private

Affiliations: I currently work for Grand Trunk Goods and serve as their Inside Sales Coordinator - if you'd like to know more about the brand or its products, don't hesitate to hit me up!
| | |
| --- | --- |
| Return to Mississippi Palisades SP (Savanna, IL) | May 26, 2014 |
| Backpackin' and Bushcraftin' - Moraine View SRA (Picture-Heavy, y'all!) | April 23, 2014 |
| Forest Glen Preserve (Westville, IL) November 15-17 | November 19, 2013 |
| HRH's IL Backpacking Tour: Weldon Springs SP (Clinton, IL) | October 27, 2013 |
| PT #3 – TS on the R2RT, with HornRimmedHiker, G00SE, jrenow, and pillowthread | October 27, 2013 |
About
Some folks would see living in a state like Illinois as a obstacle, given the limited number of backcountry options.
I see it as a challenge.
Beginning in August of 2013, I have set out to visit as many backpacker-friendly locations within my home state as possible. My hope is to compile my experiences and knowledge into some sort of resource I can give back to the outdoor community, whether it be in the form of a website, blog, or book.
My hiking "style" would most easily be described as an ounce-conscious, lightweight "weekend warrior." Most trips are overnights or weekends - they're easiest on my schedule, car odometer, and back (shorter trips = smaller, lighter pack).
As a teenager I was diagnosed with spinal stenosis. Comfort on the trail depends largely on two things: the [limited] amount of weight my back can handle, and how comfortably I'm able to sleep. 
In short? When my back's happy, I'm happy. 
Hopefully my time and contributions here can inspire and help others, whether their limitations come from a compromised physicality or their geographical location.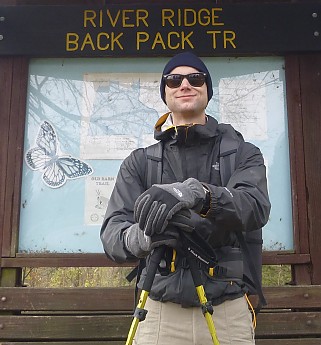 Here's a glimpse at my work so far:
TRIP REPORT - MISSISSIPPI PALISADES STATE PARK (2013)
TRIP REPORT - SHAWNEE NF & THE RIVER-TO-RIVER TRAIL, PT ONE
TRIP REPORT - SHAWNEE NF & THE RIVER-TO-RIVER TRAIL, PT TWO
TRIP REPORT - SHAWNEE NF & THE RIVER-TO-RIVER TRAIL, PT THREE
TRIP REPORT - WELDON SPRINGS STATE PARK
TRIP REPORT - FOREST GLEN PRESERVE
TRIP REPORT - MORAINE VIEW STATE RECREATION AREA
TRIP REPORT - MISSISSIPPI PALISADES STATE PARK (2014)
And here're some articles written about my time here on Trailspace:
TRAILSPACE "REVIEWER OF THE MONTH" FEATURE
TRAILSPACE'S 2013 TOP REVIEWERS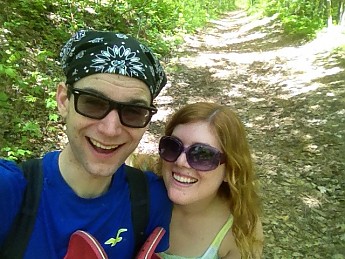 Activities
Vitals
| | |
| --- | --- |
| Height | 6 ft 0 in |
| Weight | 150 lbs |
| Torso Length | 18.5 in |
| Boot/Shoe Size | 12 |
| Jacket/Shirt Size | M |
| Pant Size | S |