hikercamper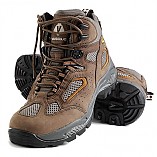 About
Hiking, camping, and biking are my true loves, but anything outdoors and active is the best life for me. Traveling to new destinations to run or hike or kayak is a great feeling. It's nice to breath air from different lands.
I like looking for deals on gear. Tents and LED lights, hiking boots and socks - it's all a great feeling to see innovations in all facets of outdoors living. There's nothing like a brand new water bottle or walking sticks.
Man was born in the outdoors, so I feel great when I'm there and away from the city. There's really nothing like it. When I plan a trip and grab my favorite camping gear and equipment and I'm in heaven.