Mackenzie Lobby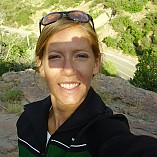 Full Name: private

Occupation: Freelance Writer
Email: private

Gear Reviews
Mackenzie Lobby hasn't written any gear reviews.
About
I am a freelance writer based in Minneapolis, Minnesota. I specialize in writing about endurance and outdoor sports for people who love being outside and active. I also hold a Master's in Kinesiology with an emphasis in Sport and Exercise Psychology.
In addition to writing, I am an avid endurance athlete and fan of all things outdoors. I have run seven marathons including Twin Cities, Grandma's, and Boston. Although I am a proud Minneapolite, I enjoy hitting the road and getting out of town, traveling for both business and pleasure.