OldGear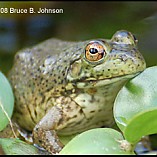 Full Name: private
male backpacker
Washington
About
Many years ago as a college student I was involved with starting one of the original "Outdoor Programs." I have hiked and climbed all my life. I love backcountry cross-country skiing as well. Always I've had a camera in hand.
Currently I have been doing research about the origins of modern backpacking gear and written three books on the subject, each focusing on on major classic gear company: Frostline Kits of Colorado, GERRY, and most recently Holubar Mountaineering. My website covers most of the major classic brands and their founders. New material is always being added as new contributions of memories, photographs, or even old gear come to me. I've provided a link to my website as part of my Profile.
I also love soccer, and have two children heavily involved in it; I'm the team photographer and love this form of sports photography.
Activities
Hiking
Backpacking
Backcountry skiing

Mountaineering
Photography and wildlife watching and amateur astronomy