QuietStove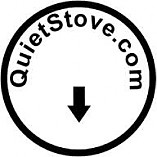 Full Name: private
Evanston, IL
Affiliations: Represents QuietStove, manufacturer of the QuietStove Burner Cap.
Gear Reviews
QuietStove hasn't written any gear reviews.
About
Is your camping stove louder than a jet engine? The Quietstove Burner Cap will cut the noise in half!  And your stove will boil water up to 10% faster.
The Quietstove Burner comes with a 90 day money back guarantee and is constructed with stainless steel.  It is the only model currently available that is corrosion resistant.
Activities