Steve-N-Kentucky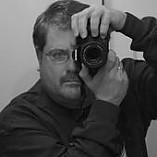 Full Name: private
59-year-old kayaker
Bowling Green, KY
Gear Reviews
Steve-N-Kentucky hasn't written any gear reviews.
About
Well, I love the outdoors. While I don't get to travel as much as I'd like, I am fortunate to live in a great part of the country. At the present, I am working part time in education. I used to work as a full time teacher, but alas...the budget.
I love to go camping and paddle my kayaks and canoe. Actually, I like my kayaks a lot better than my canoe. They include a sit on top Wilderness Systems Tarpon 160, and a Perception Acadia and Captiva. While I love to camp, I have trouble sleeping on the ground, and often use one of my camping hammocks---either a Hennessy Hammock or a Clark Jungle Hammock. When the weather is hot, I'm not ashamed to admit that I take the camper.
Other hobbies include flyfishing and ham radio. Back a few years ago...o.k., maybe more than a few...I used to love to cave and rappel, and scuba dive. I've been into photography since I was in junior high school and my paddling buddy and I frequently go out and take nature and night photography.
I live in southern Kentucky, in Bowling Green. We're not quite an hour north of Nashville. BG is home of Western Kentucky University, and the Bowling Green Hot Rods, a MiLB baseball team.
Places I love to go include Land Between the Lakes in western Kentucky, the Smoky Mountains, Big South Fork, and the Florida coast...or any coast. Mammoth Cave is just up the road, and we love to paddle the Green River through the park. That section is really pretty, with numerous gravel shoals to take a break on, eat lunch, or even camp out. My long-time goal has been to get down to Key West. Haven't gotten there yet...
Activities
Hiking
Kayaking
Flyfishing

camping
ham radio

Vitals
| | |
| --- | --- |
| Height | 5'10" |
| Weight | too much |
| Torso Length | 21 1/2" |
| Boot/Shoe Size | 10 1/2 |
| Jacket/Shirt Size | XL to XXL |
| Pant Size | 30" inseam |