stormbind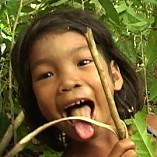 Full Name: private
40-year-old man
United Kingdom
Gear Reviews
stormbind hasn't written any gear reviews.
About
I originally trained as a computer scientist and have worked in some of the world's best design studios.
For my postgraduate degree, I completed my own anthropological fieldwork and produced a film with tribal peoples in South East Asia. This required directing an expedition in an uncharted rain forest, crossing deep rivers, and climbing steep mountains.
Hopefully this explains how a computing media nerd came to be on trailspace.com :)