the_lady_samantha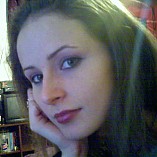 Full Name: private
35-year-old female backpacker
North Carolina
Gear Reviews
the_lady_samantha hasn't written any gear reviews.
About
Hello! I've been a tree-hugging dirt-lover ever since I was little. My mother and my step-father regularly visited the Appalachian mountains of Virginia and North Carolina with me in tow. Ironically I live on the east coast and in the swamp. Nothing like the best of both worlds! I grew up camping, hiking, and rock climbing among other things in the Appalachians. My family and I frequented Passage Creek and Buzzards Rock near Front Royal, VA. I have hiked several sections of the A T as a child with my parents, though I couldn't tell you which, as well as many other hiking trails.
Some of the kids books I had when I was little included 'Horton Hears A Who', 'Go Dog Go', "Brother Eagle, Sister Sky', "Dream Feather', "Michael Bird Boy', and several childrens wilderness survival books; if that tells you anything.
I played in the woods so much as a child aside from my family trips and I might as well have sap for blood! My parents have since given up their previous adventurous ways but I have retained so much. I am a recent nursing school graduate and now finally have the money, time and resources to finally be an avid backpacker like I've wanted to be for years! I camped and hiked on occasion for the past few years but now have finally been able to acquire the necessary gear to do so out of much more than my car. After a few more trips with my new stuff, I'll post some gear reviews.
I dream to eventually do a through hike of the AT.
Also please note that I am a bit dark and twisted. ;)
Activities
Hiking
Backpacking

Mountaineering
Inline skating

Vitals
| | |
| --- | --- |
| Height | 5'7" |
| Weight | 130 |
| Torso Length | 17" |
| Boot/Shoe Size | 9 |
| Jacket/Shirt Size | small to medium |
| Pant Size | womans 7-8 |