Tyler NAkoa Egan Parkes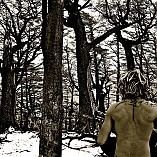 Full Name: Tyler NAkoa Egan Parkes
27-year-old man
Bellingen, NSW, Australia
About
My name is Tyler, 
I'm an outdoor educator and have been travelling the world, writing, playing music, working, surfing and climbing since 2008. I work as an outdoor educator in Squamish, BC, Canada and my home town of Bellingen in NSW Australia. The outdoors for me is the place where everything makes the most sense. I've been all over the shop and am really excited to have recently stumbled across this space to share stories and wisdom with other roamers.
 I'd probably count myself as a camper of paradox. sometimes going minimalist and sometimes favouring comfort over tests of will and endurance although this doesn't happen much hahaha.
Happy trails.
Activities
Hiking
Backpacking
Trail running
Orienteering
Backcountry skiing
Mountaineering
Rock climbing

Canyoneering
Canoeing
Kayaking
Surfing
music
to be really far away from any humans.

Vitals
| | |
| --- | --- |
| Height | 5ft 11inches |
| Weight | 78KG |
| Boot/Shoe Size | 11 |
| Jacket/Shirt Size | Large |
| Pant Size | 30 |