Happy 2010, Trailspace friends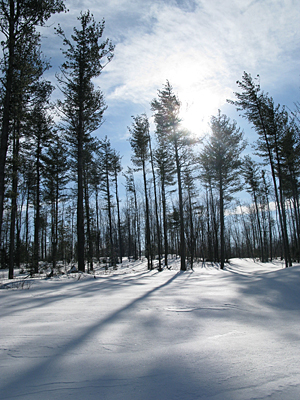 It's that time of year, a time for resolutions, retributions, and renewal. But first, here's a quick and not-too-nostalgic look back at 2009.
First, a huge thank you to all of our members, readers, and supporters. Whether you've been hanging around with us for nine years or nine days, you're each an essential part of the Trailspace community.
Here are a few stats for you. In 2009, with your help, we added to Trailspace:
Also, as members of 1% for the Planet since 2006, we continue to support numerous environmental and outdoor non-profits, of which I'm personally proud.
We're working on lots of exciting initiatives and improvements to Trailspace for 2010. So, keep on visiting, discussing, and reviewing your gear, and consider subscribing to the Blog and Articles RSS feeds for real-time updates, if you haven't already. As always, feel free to send us suggestions and comments through the Feedback Forum.
Finally, best wishes to all of our Trailspace friends for a happy, healthy 2010, indoors and out, on or off the trail, and up and down the mountains.