Nominate a hot spot in need of LNT attention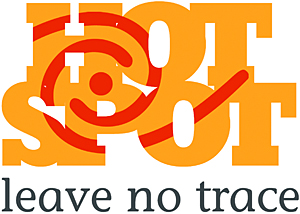 Litter, dog poop, invasive species, trail and campsite erosion, polluted water, names carved in trees, filthy campfire rings, cigarette butts along a trail, damaged cultural and historic sites, toilet paper "flowers" around campsites, pets chasing wildlife. Yuck.
Sometimes the result of humans recreating outdoors is more destructive than protective.
If you know of a severely-impacted outdoor area that would benefit from Leave No Trace awareness, you can nominate it as a Leave No Trace Hot Spot. Individuals, groups, non-profits, members and governmental agencies can nominate a potential hot spot to receive some or all of the following: expert consultation on solutions and program implementation, training, educational materials, visits from the Subaru/Leave No Trace Traveling Trainers, creation of locally-tailored programs to meet site-specific needs, volunteer support, and overall assistance in putting the LNT program into action.
LNT will choose one Hot Spot per quarter to achieve measurable improvement in on-the-ground conditions.
For more information or to nominate a Hot Spot: http://lnt.org/01_community/hotspots.php