Kids outdoors + writing = great stuff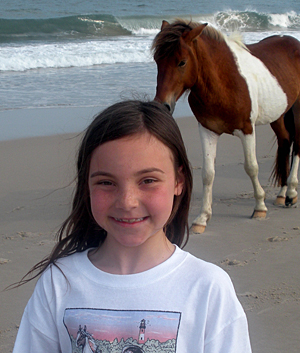 It's easy to get discouraged about the lack of outdoor play and adventure in the lives of today's youth, but here's something to make an outdoor parent (and writer) happy and hopeful.
Hundreds of kids across the country entered the third annual Junior Ranger Essay Contest sponsored by the National Park Foundation and Merrell. Kids, 9-12, imagined they were National Park Rangers for a day and wrote essays describing the national parks to someone who has never visited a park before.
Read the winning essays by 9-year-old Mackenzie Monteith (at right), 10-year-old Oona Kathryn Bebout, and 10-year-old Andrew Bergantz and feel good about the kids today.
www.trailspace.com/articles/2010/05/04/junior-ranger-essay-contest.html