Get your own Trailspace stickers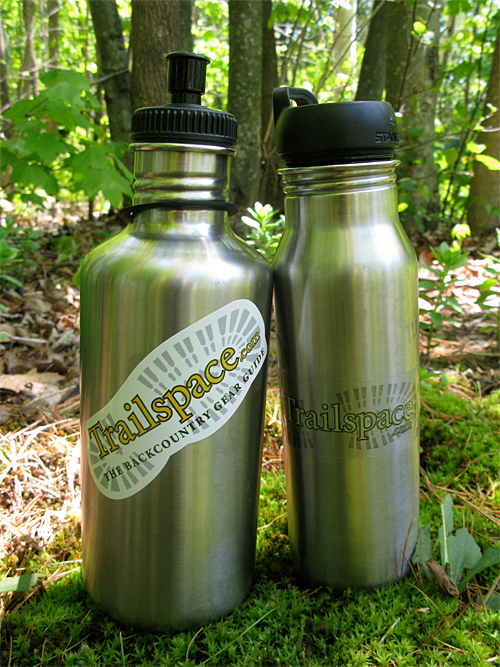 Ever wanted a Trailspace water bottle, ice axe, bear canister, or car box? Well, now you can personalize your outdoor gear thanks to the wonders of Trailspace stickers. We have a box of brand new Trailspace stickers ready to be stickered anywhere you can (legally) affix them.
Imagine, soon you can have a water bottle like the ones pictures above. Just send us an e-mail at stickers@trailspace.com with "stickers" in the subject line, and your mailing address in the body, and I will rush you (well, mail in a timely manner) your own set of Trailspace stickers.
You will get three of the new and improved (white background) stickers and three of the older, "vintage" (clear background) stickers (as long as supplies last). If you need more, because you have lots of water bottles or lots of outdoorsy friends, let us know.
Once you've affixed your stickers, post a picture in Off-Topic to share with other members.