Summit a Peak for Someone in 2011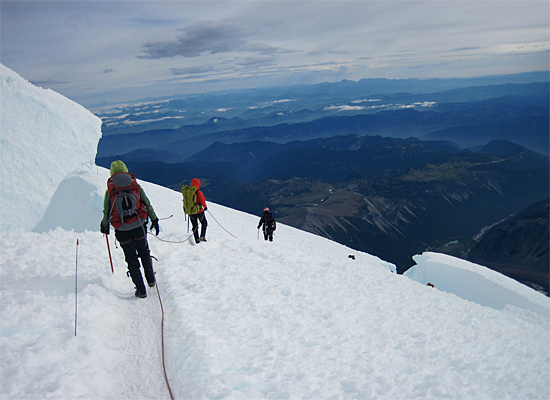 Have you always wanted to climb a certain peak like the Grand Teton, Rainier, Hood, Shasta, Whitney, or Orizaba? You could do it in 2011.
Registration is now open for 2011 Summit for Someone climbs on these and other iconic peaks, along with two new trips: Kilimanjaro and a Presidential Traverse.
SFS climbers raise funds that support Big City Mountaineers, a non-profit that takes underprivileged urban teens on backpacking and paddling trips with one-on-one adult mentors.
Full disclosure: I participated in an SFS climb on Mount Rainier in August. It was great. I got to meet and climb with six other excellent women, three fantastic female guides from RMI (including three-time Everest summiter Melissa Arnot), had a fun, successful climb, and supported a worthy cause in the process.
If you're interested, get info, sign up, or put down a deposit at www.summitforsomeone.org.
Then raise funds to introduce some deserving kids to the great outdoors.