Paid to Hike: Be an AT Ridgerunner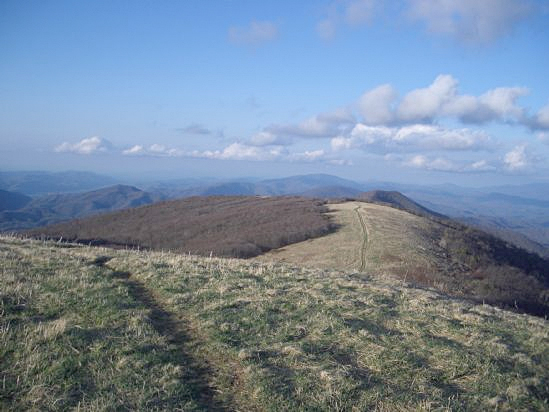 Do you dream of getting paid to hike? Want an outdoor office with an ever-changing view?
The Appalachian Trail Conservancy is accepting applications for 2011 seasonal Caretakers and Ridgerunners, the organization's roving on-the trail educators and maintainers.
ATC Caretakers remain at specific overnight sites on the AT, while Ridgerunners are assigned to hike specific sections of the trail. Both positions meet and greet the public, and inform visitors about the AT and its intended primitive experience, its location, regulations, and traditions.
The jobs might not be as glamorous as you think. You'll pack out other people's trash or might discover that someone pulled up a step and burned it. But, caretakers and ridgerunners help encourage the best behavior on the part of hikers and to facilitate a positive trail experience. They're also on the front lines of the impact battle, teaching Leave No Trace principles and monitoring conditions.
If you're interested, you'll need extensive backpacking skills, excellent communication and education skills, and the ability to deal with the public, even under stressful conditions.
Get more info and the 2011 ATC Ridgerunner-Caretaker Application (Word download) on the ATC site.