Links and News from the Outdoor World
Here's an end-of-the-week, roundup of links to some recent outdoor news.
House Votes to Slash Conservation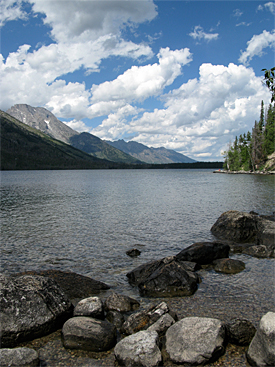 The Wilderness Society wants your help to stop conservation budget cuts. On February 19, the House Majority passed a budget bill that, if accepted by the Senate, will terminate funding for dozens of environmental programs, block the Interior Department's new policy that restores protection to millions of acres of wilderness-quality public lands across the West, and cut the Land and Water Conservation Fund by 87 percent. Read more on wilderness.org.
Key to Better Health Care May Be a Walk in the Park
From Science Daily: The payoff for investing in public parks and recreation sites may be healthier, more physically fit residents and a less strained healthcare system, according to Penn State researchers. Investments in parks and recreational services have a dramatic effect on health and fitness, say Geof Godbey, professor emeritus of leisure studies, and Andrew Mowen, associate professor of recreation and parks management. Read the full article at sciencedaily.com
Helmet Use Reduces Skull Fractures in Skiers and Snowboarders Admitted to the Hospital
Surprise. According to an article in the Journal of Neurosurgery, helmet use is associated with fewer skull fractures in skiers and snowboarders, particularly among children. The researchers saw no increase in the risk of cervical spine injuries. Read the article in Journal of Neurosurgery. (via SNEWS)
The Incredible Structure of Goose Down
On "Equipped," an Appalachian Mountain Club blog, learn more about down's structure, with photos, culled from the Textile Research Journal article "Structure and Properties of the Goose Down as a Material for Thermal Insulation." Read the Equipped blog.
Hibernating Bears Keep Weirdly Warm
Hibernating black bears generally slumber about five to seven months without eating, drinking, urinating, or defecating, and then emerge from their dens in the spring none the worse for wear. How? The mammals dramatically lower their metabolism with only a moderate drop in body temperature, according to a new study covered in National Geographic News.