Soundscape Ecology: Listening to the health of ecosystems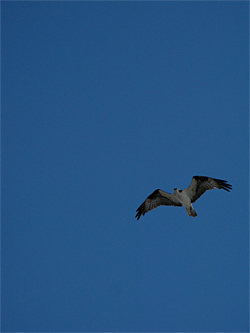 The sounds of nature can be part of the appeal of the outdoors for hikers, bird watchers, and paddlers.
But what about human noise? As vehicular and airplane traffic has increased threefold over the past decades animals have been impacted, even in the backcountry. Airplanes can be heard 70 percent of the time at a backcountry site in Yosemite, for example.
Scientists are researching how noise affects animals, such as those who hunt using acoustic cues or whose ability to hear predators is diminished by noise.

NPR's Weekend Edition aired a story today on the growing study of soundscape ecology, which is used to gauge the health of ecosystems, including National Parks.
Scientists Tune In To The 'Voices Of The Landscape'
by Richard Harris
There's nothing new about studying animal sounds; biologists have been doing that for centuries. After all, if you want to understand birds, you need to understand how they communicate.
But Bryan Pijanowski is now asking his colleagues to take a huge step back and, metaphorically speaking, listen not just to the trees, but to the forest.
We're trying to understand how sounds can be used as measures of ecosystem health," says Pijanowski, who teaches in the department of forestry and natural resources at Purdue University.
For more: