Pat Farmer readies gear, self for Pole to Pole Run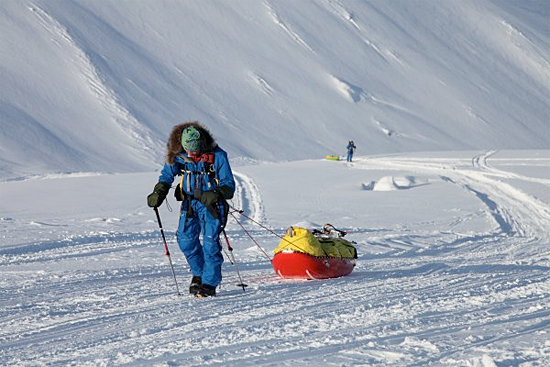 At noon on April 2, endurance runner Pat Farmer will leave the North Pole and set off to run more than 13,000 miles over 10 months until he reaches the South Pole.
During the Arctic stage of his Pole to Pole Run, Farmer and three teammates will run 25 miles a day for 40 days, while pulling kayaks. They'll use the kayaks to cross breaks in the ice, but will get an airlift from Ward Hunt Island to the northernmost road in Yellowknife, Canada, for stage two of the run: Canada to the Panama Canal.
Farmer (seen training above in Longyearbyen, Norway) will run two marathons a day, with no days off, for much of the run. Not only is the distance impressive, he's aiming to raise $100 million for Red Cross clean water and sanitation projects, especially for children.
You can watch videos of Farmer discussing gear modification and keeping warm below or on his YouTube channel:
For more info and run details: www.poletopolerun.com