Off to explore Outdoor Retailer at Demo Day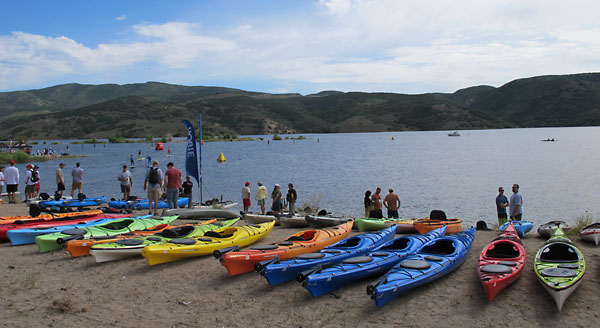 Trailspace has arrived in Salt Lake City for the Outdoor Retailer Summer Market show! Today we explore the Open Air Demo at Jordanelle State Park near Park City. Or as I think of it, the actual outdoor part of Outdoor Retailer. Imagine lots boats on the water—kayaks, canoes, SUPs—plus some runs, sunscreen booths, and more.
Open Air Demo is smaller and more laid-back than the frenzy of outdoor gear and events that start at the show tomorrow. Check out the video below for a peek at last year's demo day (I'm somewhere in that pack of runners).
There's loads of exciting stuff happening outdoors, and you can see all our coverage in our Summer Market 2012 Coverage page. Loads of new gear and apparel that will debut at the show—hiking, climbing, camping, running vests, super lightweight eVent shells, and water-repellent down bags—have already caught our attention.
You can also follow along on Twitter (live tweets and pics from the show floor!), plus on Facebook, Google+, and YouTube.