User Review:
Gregory Palisade 80
Rating:


Design: internal
Size: 5000
Number of Pockets: 1 plus main bag
Max. Load Carried: 55-60 lbs
Height of Owner: 5'11"
Price Paid: $285

This is a great pack. I took it to Philmont, New Mexico, and it was superbe. This pack didn't give me any trouble for the ten days i was out there. I never had a sore shoulder, or waist, and was always comfy with the pack on. It didn't even give me trouble when I climbed up 1000 ft in under a mile. The zippers never got stuck up even though they were kinda dirty with sand and all sorts of crap, and i would definatly recommend this pack to anyone.
Where to Buy
Buy Online Compare prices from 9 outdoor retailers:

sponsored links

$368.95

$398.95

$299.21

$399.00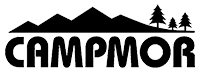 $369.95

$319.16

$399.00

$399.00

$399.00
Add your voice
to the world's most comprehensive and useful collection of
independent outdoor gear reviews
.
Review Your Gear