User Review:
Gregory Palisade 80

(1998)

Rating:


Design: Internal
Size: 5400 (L)
Number of Pockets: 2
Max. Load Carried: 65 lbs
Height of Owner: 6'0"
Price Paid: $250

This pack is incredible. I took it to Philmont, NM, in late June/early July and it performed like a champ. Prior to buying this pack, I had carried a Jansport D-4 (external) on a couple of training hikes, with no more than 35-40 pounds each time. I wound up with bruised and swollen hips. I bought the Palisade just before I left and broke it in on the trail. It carried wonderfully and handled my humongous load better than my old external could carry 35 lbs. Not to mention, I came off the trail on day 11 without having sustained a single bruised hip or having experienced any swelling. This pack is worth more than its weight in gold.
Hike on!
Where to Buy
Buy Online Compare prices from 10 outdoor retailers:

sponsored links

$368.95

$398.95

$299.21

$399.00

$368.95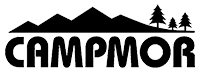 $369.95

$319.16

$399.00

$399.00

$399.00
Add your voice
to the world's most comprehensive and useful collection of
independent outdoor gear reviews
.
Review Your Gear